Corporate winners call for date debate
Nicola Wakefield Evans, senior female CEO and Right Eagle, has been appointed a Member of the Order of Australia for her advocacy for diversity in business and law.
In addition to her work as Chair of the Australian chapter of the 30% Club, which advocates for at least 30% women on company boards and CEOs, Evans has served on the boards of several companies including ASX-listed Lendlease and Macquarie Group for 29 years at the law firm of King & Wood Mallesons.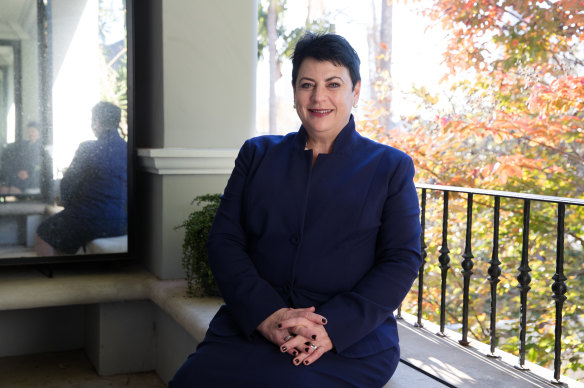 The company leader is keen to see greater diversity of all kinds across all institutions and wants more to be done to encourage Indigenous Australians in Australia's businesses. She doesn't see the divisive nature of January 26 as helping.
"I think we're celebrating the wrong date," she said. "The more relevant date is the Federation date, because that's when we really became a country, [and] is much more important for modern Australia."
The increasing presence of strong female leaders in boardrooms has become a clear theme for the corporate sector medalists this year.
Medical Research Counsel and ASX Board Director Jane Hemstritch has been appointed Officer of the Order of Australia, while former ABC Deputy Chair Dr. Kirstin Ferguson received the Member of the Order of Australia medal.
Hemstritch, who has also served on the boards of Lendlease, CBA, Santos and Telstra, as well as the National Library of Australia, Victorian Opera and the Global Foundation, paid tribute to her former mentors and hopes their accomplishments will pave the way for others.
"I've spent a lot of time in my career being the first woman, and it's wonderful to have kind of paved a path for other women to follow," she said.
In addition to her impressive business career, Hemstritch is also President of Australia's oldest medical research institute, the Walter and Eliza Hall Institute. She has sponsored and raised significant funds for the Institute, particularly in relation to pancreatic cancer from which her husband died in 2010, and has also advocated for greater gender diversity in the medical sector.
Leadership expert Ferguson received the Australia Day Honor for her years of work promoting gender equality in leadership.
She pointed to outgoing New Zealand Prime Minister Jacinda Ardern, Ukrainian President Volodymyr Zelensky and Microsoft CEO Satya Nadella as contemporary leaders who are not afraid to lead a nation the way they behaved at home.
"That is my call to leaders in Australia: do not be afraid to share who you are and incorporate leadership qualities that you have in abundance at home, such as humility, confidence, courage and empathy, and those in the workplace bring it in because people are looking for it," she said.
Professor Emeritus Ian Ramsay, a former ASIC examiner and external consultant, has been appointed Officer of the Order of Australia for his 35 years of work shaping Australian company law and regulatory reform.
For two decades, while serving as an advisor to the Corporate Watchdog, he was involved in reviews, task forces and reports leading to the formation of the independent dispute resolution body, AFCA, and has also served as an advisor and committee adviser to federal and state governments. the Australian Law Reform Commission and ASEAN.
"We have seen many tangible improvements [since then]. But there is significant room for improvement," he said. "We still see too many cases of consumer harm."
His appointment as Officer of the Order of Australia also recognizes his contribution to the tertiary sector, having held various posts at the University of Melbourne, the University of NSW and the University of Hong Kong since 1989.
https://www.smh.com.au/business/companies/even-if-not-everybody-agrees-australia-day-corporate-winners-call-for-date-debate-20230124-p5cf0t.html?ref=rss&utm_medium=rss&utm_source=rss_business Corporate winners call for date debate