Coronation of Charles III at the unveiling of Andrew Lloyd Webber's "Joyful Noise".
London: Andrew Lloyd Webber, the English composer who created the scores for blockbuster musicals cats, The Phantom of the Opera And EvitaHe wrote the anthem for the coronation of King Charles III. written and adapted a piece of sacred music that prompts singers to make a "joyful noise".
Webber's work is one of a dozen new pieces Charles has commissioned for the big occasion, which is taking place at Westminster Abbey on May 6th. It contains words from Psalm 98 and is composed especially for the abbey's choir and organ.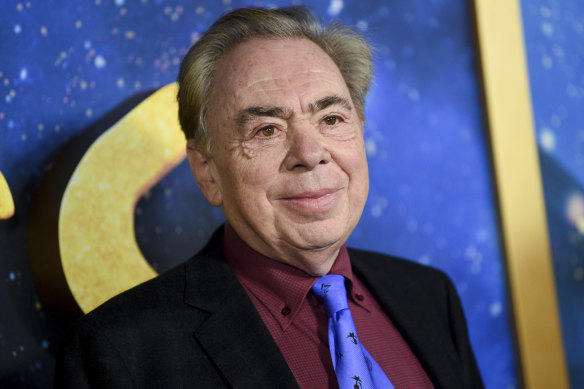 "I hope my anthem reflects this happy occasion," Webber said in a statement released by Buckingham Palace.
The program for the king's coronation ceremony includes both older music and new compositions as the palace seeks to blend traditional and modern elements that reflect the realities of modern Britain. New pieces have been composed by artists rooted in all four states of the United Kingdom, as well as the Commonwealth and other countries that have sent so many people to its shores.
The service includes works by William Byrd (1543-1623), George Frideric Handel (1685-1759), Edward Elgar (1857-1934), Henry Walford Davies (1869-1941), William Walton (1902-83) and Hubert Parry ( 1848-1918) and Ralph Vaughan Williams (1872-1958), whose music was included in previous Coronations, and a piece by contemporary Welsh composer Karl Jenkins.
Loading
There will also be new work by Sarah Class, Nigel Hess, Paul Mealor, Tarik O'Regan, Roxanna Panufnik, Shirley J. Thompson, Judith Weir, Roderick Williams and Debbie Wiseman.
"The decision to combine old and new reflects the cultural breadth of the time we live in," said Andrew Nethsingha, organist and choirmaster at Westminster Abbey.
Coronations have taken place in Westminster Abbey since 1066. It has been a privilege to work with His Majesty in selecting outstanding musicians and accessible, communicative music for this grand occasion," said Nethsingha.
https://www.smh.com.au/world/europe/charles-iii-s-coronation-to-unveil-joyful-noise-by-andrew-lloyd-webber-20230219-p5clod.html?ref=rss&utm_medium=rss&utm_source=rss_world Coronation of Charles III at the unveiling of Andrew Lloyd Webber's "Joyful Noise".