Cordingley's murder suspect gives up extradition fight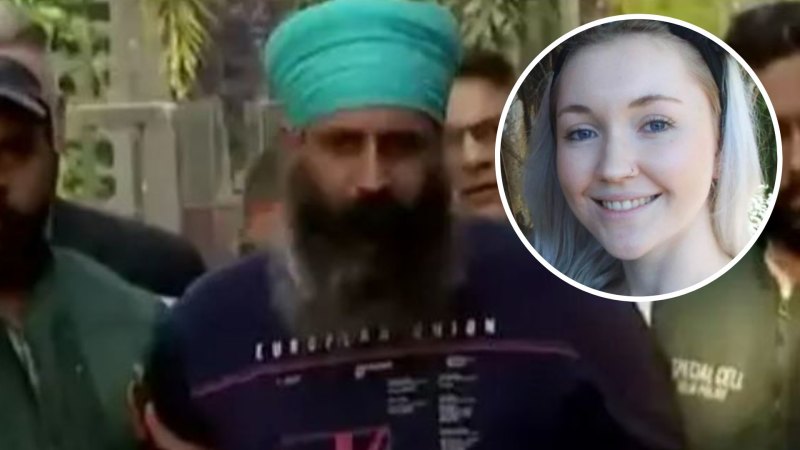 Singh, who was arrested by Delhi police in December and is the prime suspect in the October 2018 killing, said he would elaborate on that allegation later.
Authorities had spent four years searching for Singh, who boarded a flight to India, hours after police discovered Cordingley's body half-buried in sand dunes on Wangetti Beach, north of Cairns.
Prosecutor Ajay Digpaul, who called the killing of Cordingley a "heinous crime" in court, said Singh's decision not to extradite was "the best outcome possible".
Singh's lawyers initially said he would fight extradition in what would have been an extremely lengthy process. But the judge will now rule on his request to return to Australia on January 10.
The Indian government had already tentatively agreed to Australia's call for Singh's extradition, but the request had yet to be approved by the court.
Singh, who worked as a nurse and lived in Innisfail, has a wife and three children in Australia.
Since his arrest, he has been held in Tihar prison in Delhi, the largest prison in South Asia.
His cousin, who asked not to be named, told AAP Singh he had "trust in Australia's courts and judicial system".
When asked if he believed his son was innocent, his father Amar Singh said: "The courts will decide."
Singh, clean-shaven in Australia, disguised himself in India by growing a long, unkempt beard and donning a turban.
He is said to have evaded arrest by constantly changing hiding places.
He was arrested just weeks after the Queensland government offered a record $1 million bounty for information leading to his arrest last November.
-AAP
https://www.smh.com.au/national/i-did-not-kill-the-woman-cordingley-murder-suspect-drops-extradition-fight-20230108-p5cb37.html?ref=rss&utm_medium=rss&utm_source=rss_national Cordingley's murder suspect gives up extradition fight