Cooler Sunday, warming up again this week – Boston News, Weather, Sports
7Weather – It's a cool and dry Sunday and then we're starting to warm up again this week.
Cool air is slowly moving in tonight. We will wake up on Sunday morning with temperatures around 30 degrees and the sky is bright.
In the early afternoon high, sparse clouds will gather, until sunset it will be cloudy. Highs reach the upper 30s and low 40s. There is less wind, but there is a cool breeze every now and then.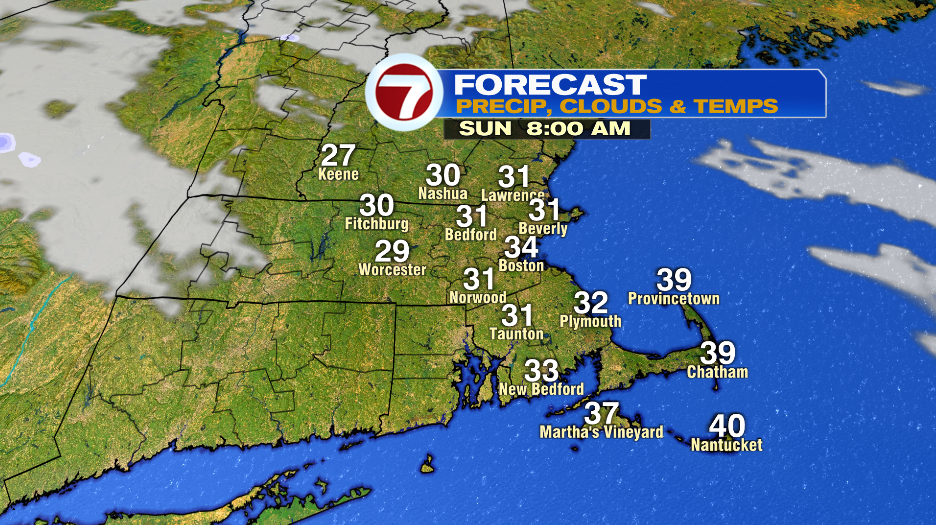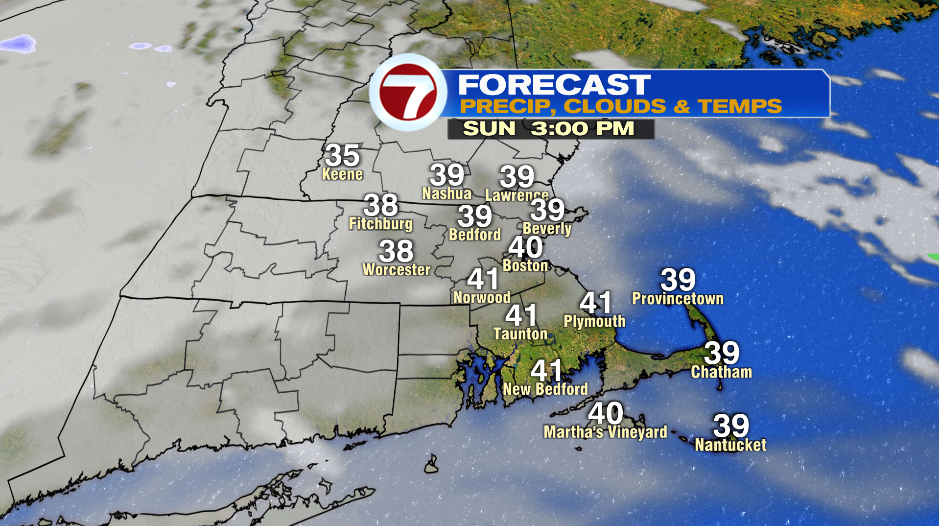 The week starts mostly sunny and seasonal. Temperatures are in the mid to high 20's in the morning and we reach the high 40's in the afternoon. Expect cool breezes throughout the day with wind speeds between 10 and 15 miles per hour.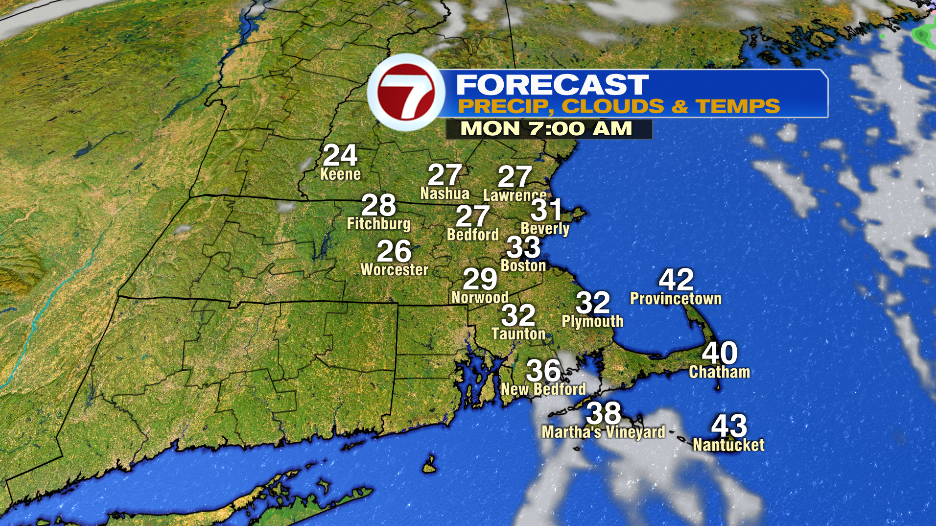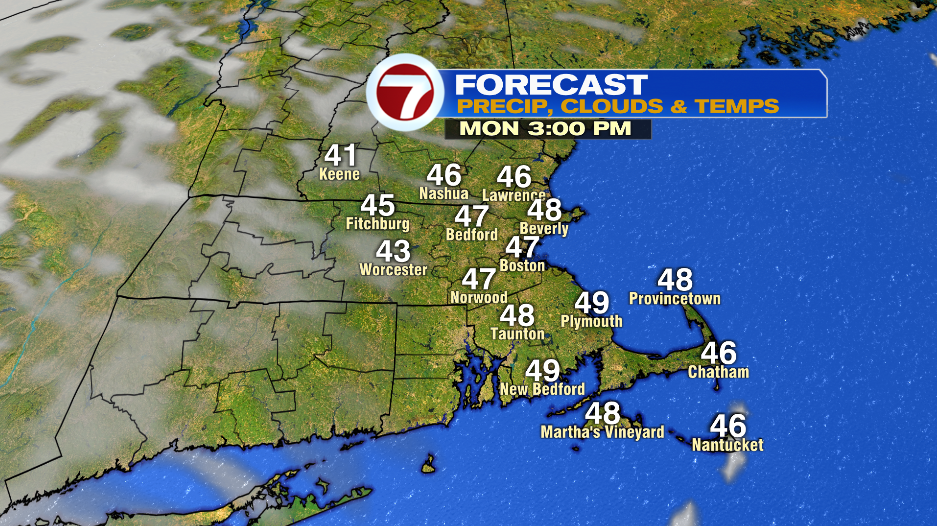 Mild weather returns with the weather on Tuesday. The morning will be dry, with showers moving in the afternoon. Highs are in the low 50's.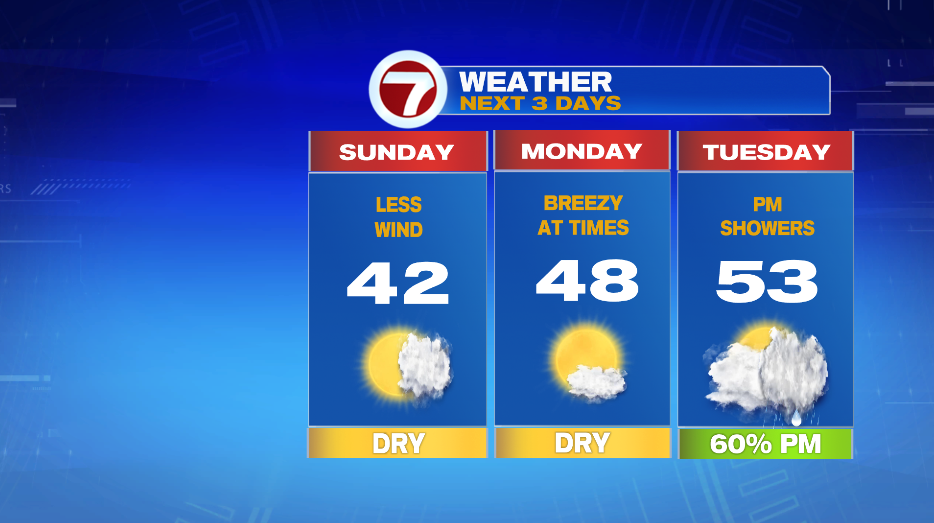 A system stalls in the area on Wednesday if low pressure arrives, so there will be showers on Wednesday. It is windy with highs of about 10 degrees above average. The end of the week has a lot of clouds with falling temperatures.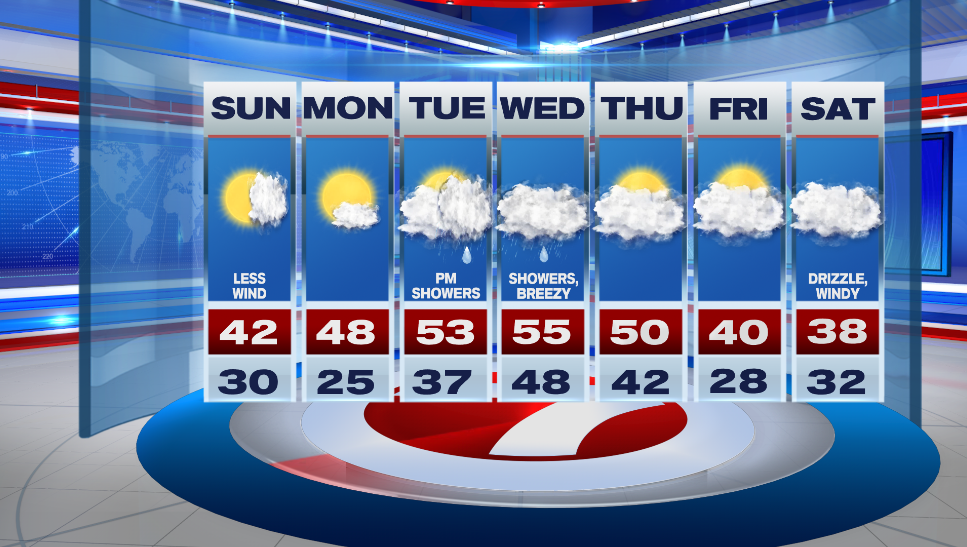 https://whdh.com/weather-blog/cooler-sunday-warming-up-again-this-week/ Cooler Sunday, warming up again this week – Boston News, Weather, Sports