Cool, sometimes insecure – Boston News, weather, sports
Well that was certainly a dramatic drop yesterday as the wind blew north east and temperatures dropped 15 to 20 degrees in about 15 minutes. Overall it was a refreshing breeze inland and a cool one on the coast.
In the wake of that front we are on the cooler side today with temperatures that were in the 50's this morning and rebounded back into the low to mid 60's this afternoon. Expect a few scattered showers here and there this morning into the afternoon, but also plenty of dry stretches. Rain cover will increase late afternoon and especially tonight so I would expect more wet weather by then. Extensive showers tonight will fade by early morning.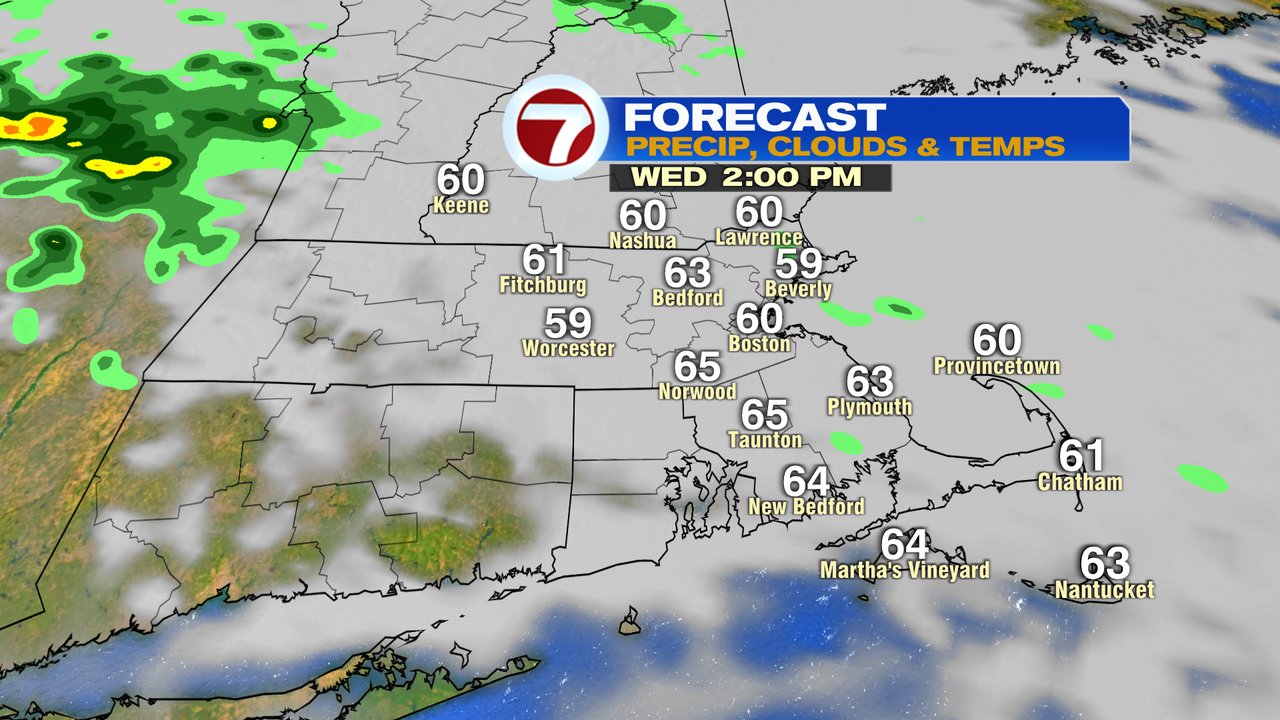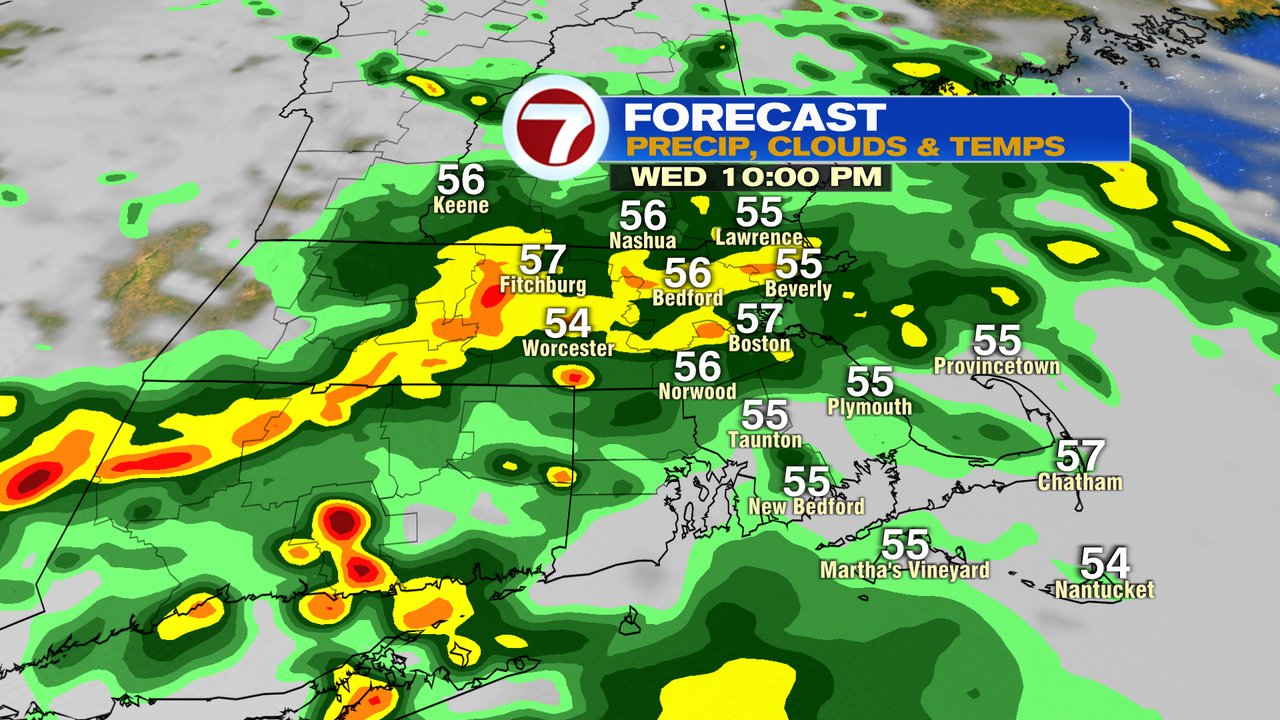 Clouds will start the day tomorrow with sunbursts in the afternoon. Highs tomorrow are around 70 inland, 60-65 on the coast.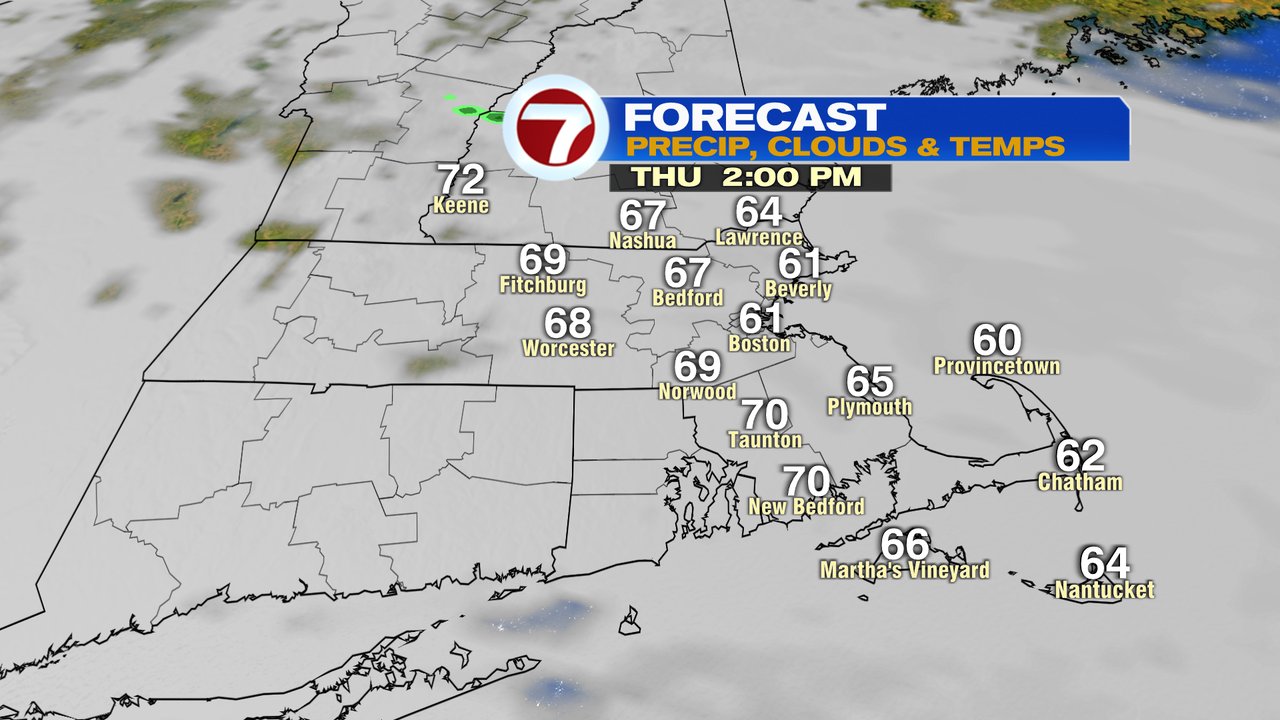 Another chance of continuous rain will move into early Friday on Thursday night. Friday will be a cool day with some scattered afternoon rain showers, lots of cloud and temperatures stuck in the low 60's.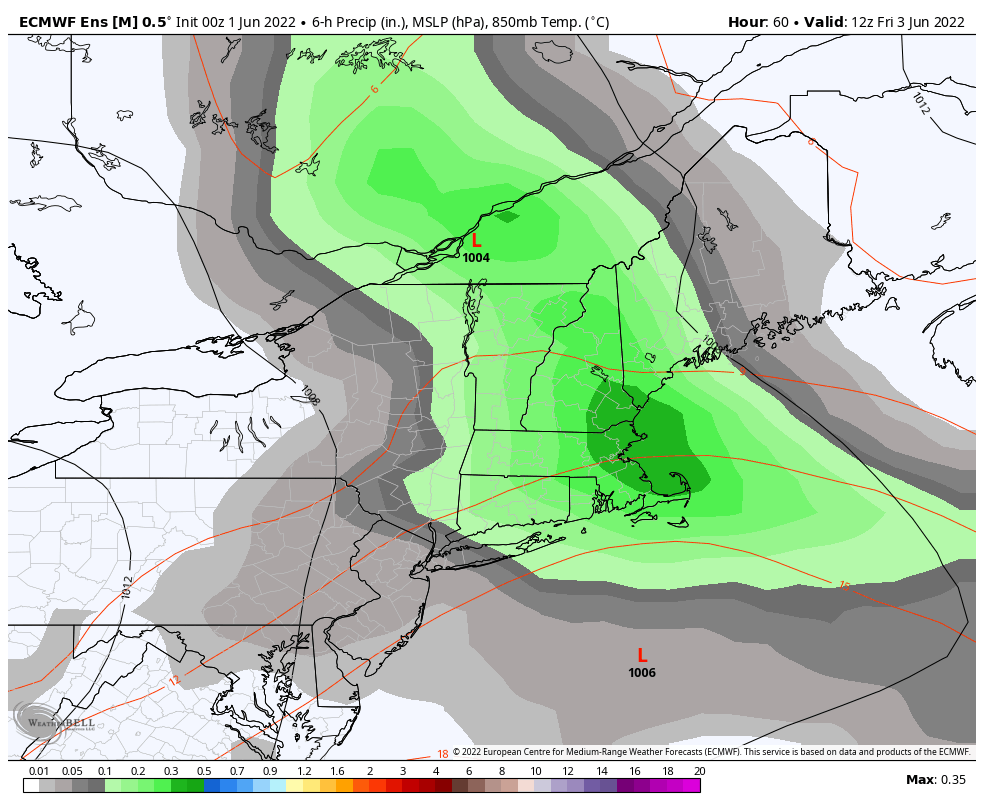 Luckily this unsettled weather is starting east of us for the weekend, allowing for a seasonal Saturday and Sunday for early June with temperatures in the 70's in the afternoon, 40's/50's at night and mostly dry conditions.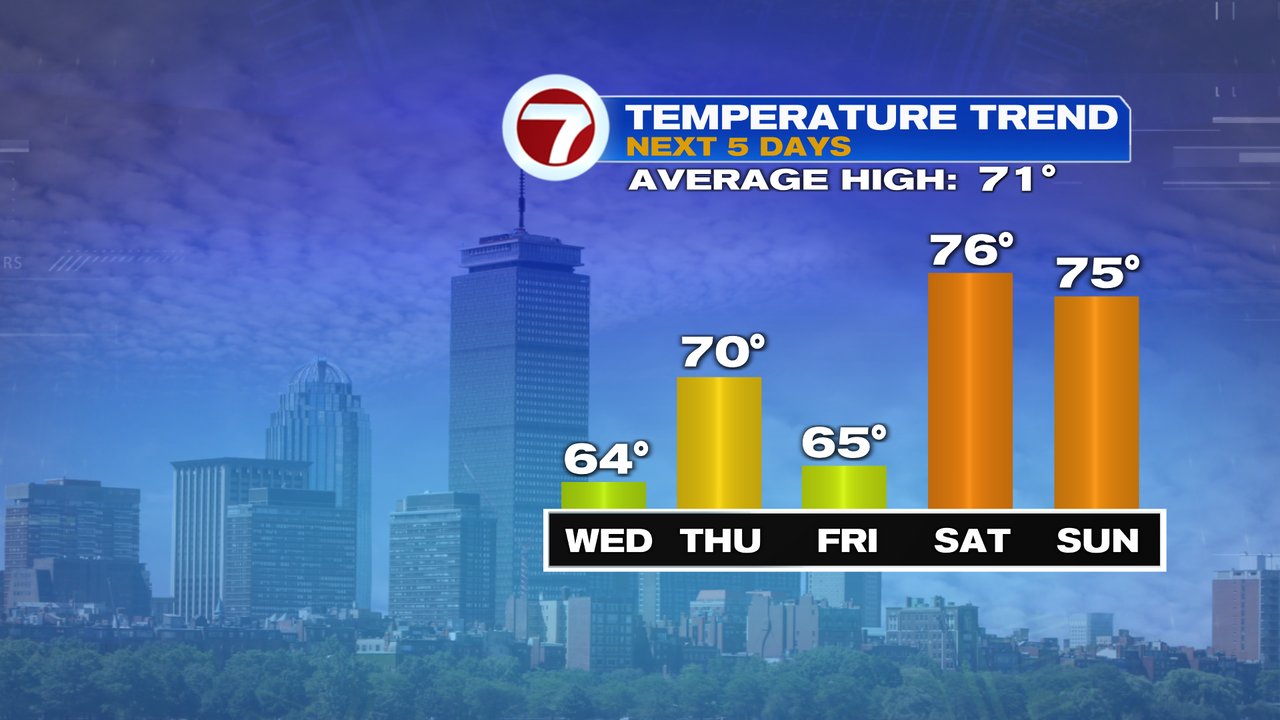 https://whdh.com/weather-blog/cool-unsettled-at-times-2/ Cool, sometimes insecure – Boston News, weather, sports