Connect Logistics police accident: Executives appear in court
The pair have notably failed to ensure Connect properly manages and monitors the fatigue of its drivers, according to documents released by Sydney's Downing Center magistrates' court.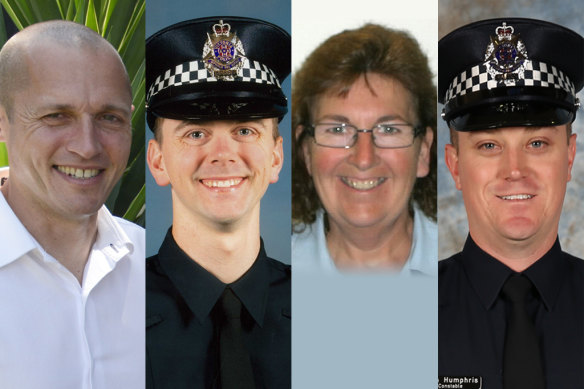 The trucking company's national operations manager, Cris Large, appeared in court last week fighting four counts; The worst is recklessly exposing people to injury and death.
This charge alone carries a maximum fine of $3 million, five years in prison, or both.
The court heard that time sheets, which recorded drivers' rest breaks, were key to the case.
NHVR prosecutor Jennifer Single SC told the court Thursday that Singh's supervisors had formed the opinion in the hours leading up to the fatal accident that he was unfit to drive. One wanted him to see a doctor.
Text messages between Singh and his manager, the prosecutor said, showed he could not have had the legally required rest period before driving.
"He went in and had a meeting with the Melbourne manager and then got behind the wheel of the truck. The accident happened an hour later," Single told the court.
The Melbourne crash was only part of the case against Large, the court said.
During Singh's trial, the court was told that in the days leading up to the accident he seemed so exhausted and drug addicted that even the people he did business with and took drugs with told him he needed sleep. A user drove Singh to a deal because the truckie was so tired.
The regulator claimed that Large's failures were linked to broader failings in Connect Logistics when it came to keeping driver fatigue management records.
Connect Logistics and executives Matthews and Chalmers are expected to be sentenced later this year.
Connect faces a maximum fine of US$3 million, the highest possible in the NSW Local Courts.
Large's hearing continues.
The Morning Edition Newsletter is our guide to the day's most important and interesting stories, analysis and insights. Login here.