Compassion is running low as 80 per cent of New South Wales local councils are poor
New South Wales councils have always been the beggars of Australia's three tiers of government, but their continued failure to stem emigration rates means the well of sympathy has been exhausted.
Not only has the Minns government stopped subsidizing a $76 million federal emergency service charge to municipalities, but Macquarie Street will also investigate local government's primary funding system as part of a campaign-pledged independent review.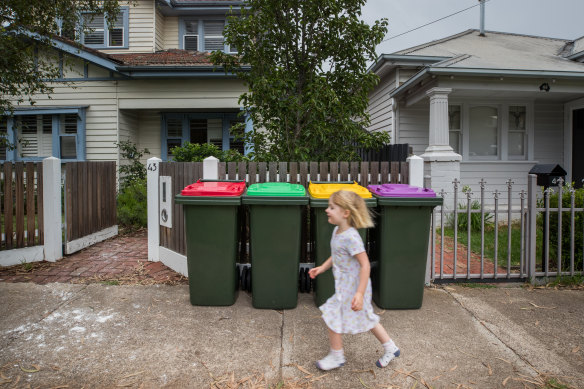 The review follows the decision by the state's independent price regulator, the Independent Pricing and Remuneration Tribunal, last week to approve special rate increases for 17 local government areas.
The increases are likely to result in ratepayers being hit with unprecedented increases: for example, Strathfield residents saw a 92.83 percent increase in four years; Ditto for taxpayers Hornsby, Canada Bay and Bellingen, who were hit by increases of more than 30 percent. Even the well-heeled but small Woollahra Council could not resist a 22.23 percent hike in interest rates over the next two years. The latest increases went beyond the court's controversial decision 12 months ago to authorize special changes for 86 of the state's 128 local councils.
In fact, the two approved variants mean that more than 80 per cent of New South Wales local councils are now unable to live below the 3.7 per cent ceiling set by the court.
How come? Local government used to take care of tariffs, roads and garbage. But community expectations grew exponentially into concerns about bike lanes, playgrounds and other new areas, just as federal and state grants were being withdrawn or transferred to private companies. Some municipalities set up business ventures such as leisure centers and centers for the elderly and children, but often the income did not match the expenditure. Not even the interest charged on rising property valuations helped to cover the costs. Limited to such a narrow base from which to raise funds, it is perhaps no wonder that most NSW councilors have been forced to reach out.
Loading
However, the ability of New South Wales councilors to be poor and apply for special rate changes was a handy little credit to local government. For more than a decade, IPART has been tasked with setting the maximum annual increase that municipalities can charge tariff payers, known as "tariff coverage". However, the arbitral tribunal allows the municipalities to request the possibility of charging companies or households higher rates than the total rate as part of a special amendment procedure.
Coincidentally, IPART is in the process of reviewing concerns about the "rate peg" method. In a draft report, the court has already called for an investigation into the funding system for local governments, many of which have struggled to recover from drought, flooding and years of pandemic lockdowns.