Commemoration for art dealers in the Bondi Pavilion
Two weeks after the international art world learned that one of the greatest advocates of Australian Indigenous art had died in a boating accident, 400 friends, colleagues, clients and colleagues of Tim Klingender gathered at the Bondi Pavilion High Tide Room on Friday afternoon for what a "celebration" of his life was announced.
While there was laughter and applause, tears also flowed for the popular 59-year-old. The variety of people who showed up reflected how far and wide Klinger's reach was.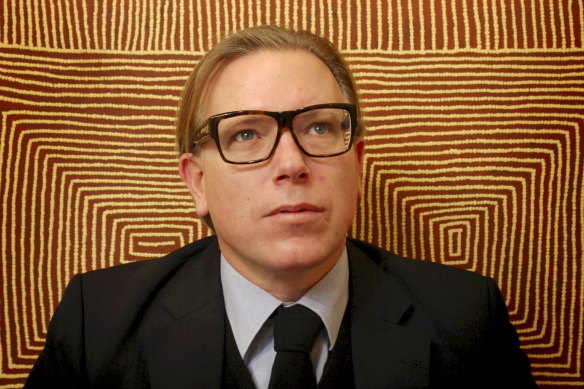 Fashion designers Camilla Freeman Topher and Camilla Franks, Dinosaur Designs co-founder Louise Olsen and artist husband Stephen Ormandy, Bondi knitwear designer John Macarthur, socialite Mary Shackman and retired models Martin and Michelle Walsh, the Icebergs restaurateur Maurizio Terzini, architect Nick Tobias, hotelier Deke Miskin and Paddington gallery owner Dominic Maunsell joined a motley crowd to pay their respects.
But at the heart of the moving events were the three people who knew and loved him most: Mrs Skye and their daughters Bay and Gala. The choice of venue was no accident, it was the same place where Klingender married his new bride 20 years ago.
Still coming to terms with his death, the family said goodbye to Klingender at his cremation on Wednesday. His loved ones then watched the crashing surf of Bondi as the 'supermoon' rose above the horizon.
Klingender died on July 20 after a freak accident while on a fishing trip, but as his sister Jessica recalled, he died doing what he loved — exploring the "wide blue yonder."
His body was found off Watsons Bay just hours after he and boyfriend Andrew Findlay, 50, father of three, left for one of Klingender's regular fishing trips in Sydney Harbor and around the Heads.
Despite an intensive police search, it was almost a week before Findlay's body was recovered, while police suspect a wave had engulfed the experienced angler's boat, which was found capsized on the rocks below The Gap.