Coles goes without servos as supermarkets end their love affair with fuel
When Woolworths ditched its liquor, hotel and gambling subsidiary Endeavor last year, it insisted the move was not driven by a desire to improve its social/ethical credentials. Now that Coles is abandoning its portfolio of 700 gas stations and convenience stores, it also insists the move has nothing to do with improving its environmental footprint.
Nonetheless, Coles and Woolworths, which divested their gas station/convenience locations in 2019 after a painstaking sales process, are now both out of the game. While their exit appears to be more of a fluke than a plan, it's clear that the two giants of the local supermarket sector are keen to polish their ESG (Environmental, Social, Governance) in good faith.
As for the de facto race at ESG, Woolworths is well ahead of Coles, which retains a large liquor store. And there's no indication that Coles has the appetite to divest the bottle businesses.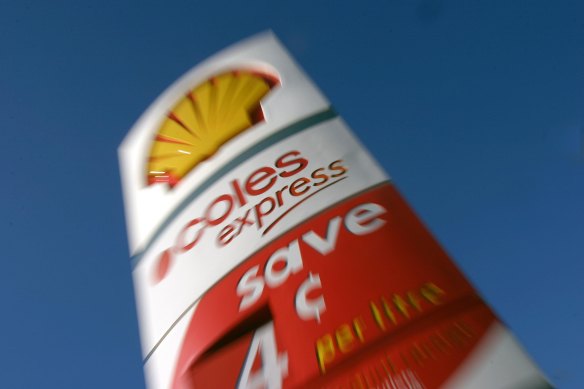 Bottle shops were also a difficult subject for Woolworths. Last year it received a painful black eye over an earlier plan to build a mega liquor store in Darwin near a series of indigenous "dry" zones.
The retailer seemed painfully aware of his snafu and was effusive in his apology. It commissioned a panel to report on the ultimately abandoned development, which found that the company had failed to meet community expectations and fully considered the social and public impact.
Loading
However, supermarkets are in pole position to drive environmental improvements in their operations and to market their brands as community friendly.
Coles released its sustainability report on Tuesday, in which it revealed it had donated the equivalent of 37.5 million meals to Australians in need during FY2022.
His coles is the highest annual total ever, up from 35 million meals the year before, and it's branded gold.
https://www.smh.com.au/business/companies/coles-ditches-servos-as-supermarkets-end-their-love-affair-with-fuel-20220921-p5bjtw.html?ref=rss&utm_medium=rss&utm_source=rss_business Coles goes without servos as supermarkets end their love affair with fuel