City2Surf 2023 numbers are expected to reach pre-COVID levels
Registrations for this year's City2Surf are expected to match pre-COVID-19 numbers, as more than 78,000 people have already registered for the running event.
Sunday's event has already surpassed last year's attendance of around 60,000, while in 2021 and 2020 the event was held virtually due to the pandemic.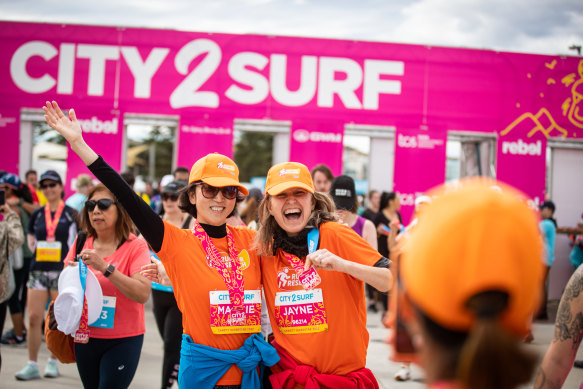 In 2019, the event sold out with 84,328 registered runners, a record for City2Surf.
Starting at 7.40am, participants will undertake a 14km walk from Hyde Park to Bondi Beach.
Large crowds were expected in the city from Thursday to Saturday as NSW Police said competitors would collect their race numbers and drop off their gear at the Hordern Pavilion in Moore Park.
Is loading
Operation Commander Detective Superintendent Jodi Radmore encouraged attendees to visit the pavilion as early as possible to avoid pre-race day stress.
"Our best advice is to plan ahead; come to [pavilion] Get there early to collect your race numbers and drop off your gear at the finish line. This will help you avoid last-minute stress," she said.
"On Sunday you only have a limited amount of time to hand in your equipment. However, you can easily do this in advance and check with the local staff [pavilion] It is ordered in advance and then delivered to the finish line."