Chris Dawson's former student is suing the state of NSW for failing to stop sexual abuse
The former student with whom convicted wife murderer Chris Dawson had an unlawful sexual relationship is suing the state of NSW for damages, claiming it failed to protect her from being groomed and sexually abused by the Cromer High School teacher.
In documents lodged with the NSW Supreme Court, the woman claims she became pregnant around 1981, aged 16, and "undertook an abortion at the direction of Dawson, for which he paid".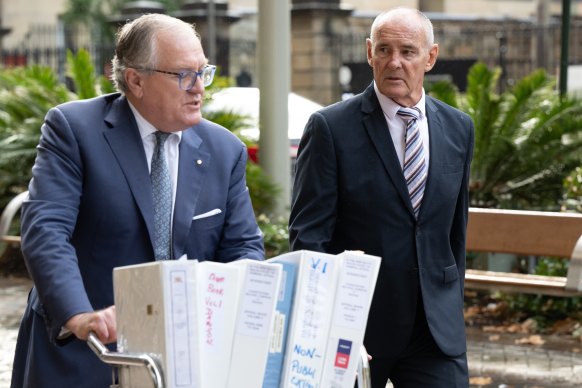 The woman, who cannot be named for legal reasons, is suing the Department of Education for negligence, claiming it breached its duty of care to her by giving Dawson "unrestricted access" to her, failing to investigate him and failing to investigate him allowed a teacher to remain at the school "even though it was widely known that he was sexually abusing a student."
She alleges that the department, through its employees, knew or should have known about the "ongoing inappropriate and sexually abusive relationship" between her and Dawson, and Dawson accompanied her to school events, including the formal event where she sat at the staff table.
Is loading
She also claims that the then-principal dismissed concerns raised by two other students about her eating lunch in Dawson's locked office by telling them to "stop being 'silly girls.'"
The woman is seeking damages, including serious and exemplary damages, claiming in court documents that Dawson made her "perform sexually perverted activities, including soliciting him to have sexual intercourse with his brother."
The woman alleges that Dawson, then a physical education teacher, intentionally changed the arrangements so that she was in his class in Grade 11 in 1980 and sexually abused her for the first time later that year.
She claims that after graduating she was "forced to change into her school uniform for Dawson's sexual gratification and pleasure" and was "forced to engage in sexual activity at the same time as Dawson and his brother Paul Dawson."