China's population peak a challenge for the world economy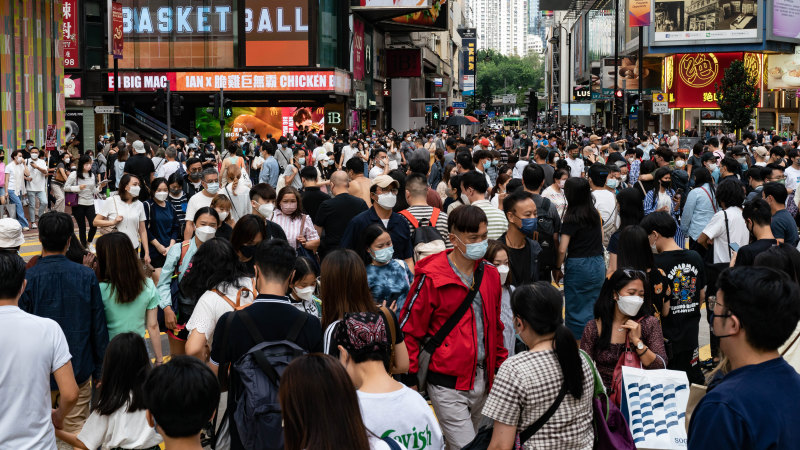 China announced this week that it has reached a significant milestone: its population now appears to be shrinking.
On Tuesday, the National Bureau of Statistics said nearly a million more people would die there in 2022 than were born, the first time the population has declined since the terrible famines of Mao Zedong's "Great Leap Forward" in the early 1960s.
Loading
Not so long ago, the news would have been greeted with joy. For decades, the Chinese Communist Party ruthlessly controlled population growth through its much-hated one-child policy. Enforced in 1980, it led to forced sterilizations, gender-specific abortions, and a significant imbalance between women and men, but was ultimately successful in reducing the country's fertility rate to below two children per woman by the mid-1990s.
However, the unintended result has been a population that is aging faster. It means there are more people who will soon need pensions and health care and fewer young people who will pay for them. Neighboring Japan has experienced economic stagnation as its population declines every year since 2010. As China's population ages, and demographers believe it will continue to do so, the consequences will be dire, not just for the domestic economy, but for all nations that depend so heavily on it, not least Australia.
While the pandemic is certainly responsible for the recent sudden drop in birth rates, it has only exacerbated a long-term trend that was likely driven not only by government policies but also by changing values.
In 2016, the Chinese government reversed course and dropped the one-child policy. In 2021, it announced that married couples could now have three children. In vain: a generation had grown up believing that having a child is optimal, and now, as in the West, a growing group of middle-class women are increasingly postponing parenthood in order to balance family and work.
Yi Fuxian, a demographer at the University of Wisconsin-Madison, said financial times China is now facing a "demographic crisis that far exceeds the imagination of the Chinese authorities and the international community".
In the short term, China is likely to recover from the economic damage caused by its strict zero-COVID policy and collapsed real estate sector, spurred by pent-up demand and the resumption of international travel. His real challenge is to continue growing as before in a completely different global climate and now with a shrinking workforce.
Observers believe China's official target of 5.5 percent annual GDP growth appears increasingly unsustainable as the global economy flirts with recession, central banks are raising interest rates and the geopolitical outlook surrounding the Ukraine war remains bleak. "Uncertain" is how former Prime Minister Kevin Rudd described China's immediate future this week.
https://www.smh.com.au/world/asia/china-s-population-peak-a-challenge-for-world-economy-20230118-p5cdlp.html?ref=rss&utm_medium=rss&utm_source=rss_world China's population peak a challenge for the world economy