Charity events like Little One for One Drop continue to thrive | poker news
[+] Enlarge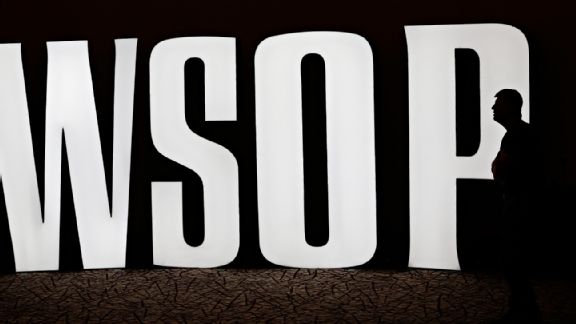 AP Photo/John Locher
Those eliminated from the World Series of Poker now have other events to compete in.
LAS VEGAS – As the Main Event field shrunk towards the bubble on Day 3 late Thursday night at the Rio, the Little One for One Drop was nearing its registration deadline and its number of players (and money raised for the World Series of Pokers official charity) increased rapidly.
That's because this year's WSOP scheduled the $1,111 buy-in Little One for One Drop after the Main Event, which begins Wednesday with the first of three Day 1 flights. Players eliminated from the Main Event were then able to participate in the Little One, which also included unlimited re-entries. The odd amount of $1,111 comes from the actual buy-in of $1,000 for a starting stack of 5,000 in chips and the additional $111 which is a donation to the charity One Drop (onedrop.org) which doubled the player's starting stack to 10,000 .
When registration closed just after 10:00 p.m. PT Thursday, the Little One for One Drop had collected 4,360 entries, meaning $483,960 was raised for One Drop (assuming everyone donated the $111 to get their extra chips to obtain).
Younger players and WSOP newcomers who have only played for the last seven years when the Main Event was the last event every year may not realize how common this is.
"It used to happen all the time," said Seth Palansky, vice president of corporate communications at Caesars Interactive Entertainment. "The last time that happened was in 2008 when we hosted the Casino Employees Event after the Main Event. A few years before that we also ran Last Chance tournaments, but those were non-bracelet events.
"In 2005, for example, there were three events scheduled after the Main that were bracelet events. And it used to be common in most poker tournaments around the world, including our WSOP Circuit events."
Palansky said the decision to host events (bracelet or otherwise) after the main event is sometimes outside of the tournament organizers' control.

"The boring answer is that it's really about the distance between convention centers," he said. "We take [the Rio Convention Center] essentially over for eight weeks but it depends on bookings for other events as to when we need to get out of here.
"We've had a bit more time in some rooms this year, enough to try to do a last chance event after the Main."
Knowing they had enough time and space, the tournament organizers wanted to make the most of the opportunity without interfering with the main event.
"Being eliminated from the Main Event is the worst feeling a poker player can feel, so we wanted to give him something he would enjoy," said WSOP Tournament Director Jack Effel. "More than 5,000 players busted out of the Main Event and had a chance to compete in the Little One for One Drop. But I don't want to undersell it. It's a cool event and it's for a good cause. It's actually a $1,000 deep stack because you get the 10,000 chips. There are many people who came here to attend this instead of the main event. And it's a bracelet event, so that's something a lot of people want.
"It's one last chance to dream."
Ben Keeline was among those who competed in the Little One for One Drop after being eliminated from the main event. Keeline's dreams were fulfilled earlier in this year's World Series when he won the $1 million first place prize and his first bracelet at the Colossus II. He was eliminated from Monday's Day 1C main event. Keeline took a day off on Tuesday and entered the Little One on Wednesday for One Drop (actually twice as he broke on his first try prior to the rebuy). He built his stack to 45,000 before giving way a bit and bagging 34,100 in chips to take into Day 2 on Friday.
"I'm excited to be involved in this charity tournament as it's great to see the poker community giving back," said Keeline. "There is so much money at stake that we really should be doing more. I was fortunate that I didn't have to go straight to the Little Drop after getting eliminated in the main event, but I would have if I had to.
"Holding this event after the Main Event was a good idea. It's also well priced for the average poker player, and I'm sure the Rio likes that players don't rush to the Bellagio or the Venetian."
WSOP Executive Director Ty Stewart alluded to this advantage of a post-main bracelet event in a previous interview with my ESPN Chalk colleague Tim Fiorvanti, although he didn't mention the competition by name.
"There have certainly been many other offerings trying to piggyback on the World Series of Poker schedule and calendar," Stewart said. "Of course, from a business perspective, we want these players to continue playing with us, and as such, this is what has traditionally been one of the biggest no-limit hold'em events of the year. We'll try it and we'll see how it works and evaluate it in 2017."
---
When the Little One for One Drop field returned from break at 10:06 pm PT, the final entrants received their chips after paying their $1,111 at tournament registration. Two boys, Shaun Lampan and Raymond Davis, poked fun at barely making it onto the field in time.
Bill Carruth stepped up behind her and said, "The only guy who's later than you is me."
Lampan laughed and replied: "Wouldn't it be funny if we finished 1-2-3."
Yes, one last chance to dream.

http://en.espn.co.uk/poker/sport/story/421325.html?CMP=OTC-RSS Charity events like Little One for One Drop continue to thrive | poker news