CCTV shows gunman lying in wait before killing outside gym
Warning: The video in this article contains images that some people may find disturbing.
Dramatic CCTV footage has emerged showing the final moments of murdered Greenacre father Taha Sabbagh.
Footage obtained by Nine News shows the gunmen lying in wait as Sabbagh's 12-year-old son opens the gate to let his father into the gym parking lot, and the moment he is shot dead just moments later .
Footage shows the killers arrived in a Mazda 3 while the area was still dark and in the early hours of March 2nd
More than an hour later, Sabbagh pulled into the driveway, drove past his killer's car, and his son – in a bright red T-shirt – opened the gate to the parking lot.
The boy returned to the vehicle as his father parked the car. At this point, the gunman can be seen jumping out of the Mazda and running just a few yards to Sabbagh's car before firing three shots through the front window and then moving to the driver's side of the car and shooting through the door three more times.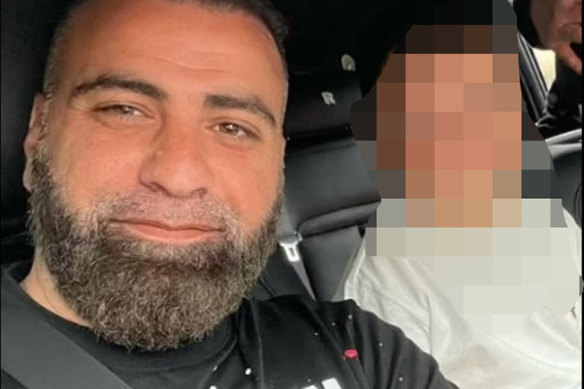 The terrified boy then exited the passenger side of the car and stood beside the vehicle with his hands raised as the gunman ran back to jump into the waiting Mazda, which had reversed from its parked position.
A Mazda 3 was set alight just after 7am in the neighboring suburb of Birrong and was later confiscated by police for forensic examination. Investigators suspect it is the same car the killers used outside the gym and are looking for a possible second car that would have been used to escape after the Mazda was set on fire on Magdella Street next to Birrong Station .
https://www.smh.com.au/national/nsw/cctv-shows-how-sefton-shooter-lay-in-wait-for-target-outside-gym-20230306-p5cpsp.html?ref=rss&utm_medium=rss&utm_source=rss_national CCTV shows gunman lying in wait before killing outside gym