Cameron Green could become "the world's best all-rounder," says Kim Hughes
"I taught him the basics and he has wonderful balance. Because of white-ball cricket, the first movement most people make, even in Test cricket, when viewed from the side is that half step forward. Well, you're annoying. You can't play the backfoot."
But Hughes believes it's both Green's character, skills and technique that has allowed him to advance so far at a relatively young age.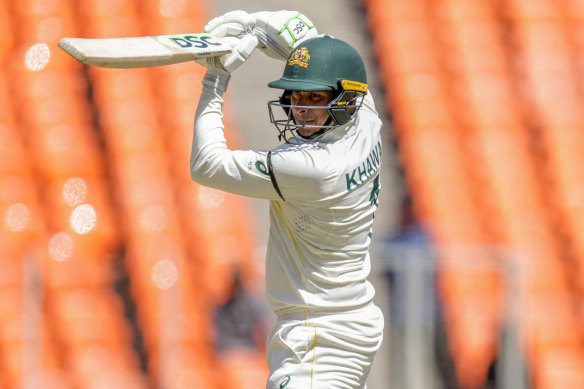 "He picks things up very, very quickly," Hughes said. "And he was just a natural with his hand-eye coordination. There are things you're born with when you're this good, and he has this God-given talent.
"But what I particularly like about him is that he is a very humble person. Very respectful. He was a very good listener. And it was great to see him carry on and take things his way."
Hughes claimed that was particularly the case since Green became the most expensive Australian bought at the IPL auction, going to Indianer of Mumbai for a staggering $3.15 million in late December.
"I mean, when you suddenly get a $3 million contract for seven or eight weeks of work, it can go to your head pretty easily. But he kept himself very, very grounded."
Hughes compared the potential impact Green could have to Adam Gilchrist because of the many facets of her games.
"These types of guys can play with extra freedom. If your batting doesn't work, you have your bowling or, in Gilchrist's case, your wicket-keeping.
"That's what makes them so dangerous. There isn't that pressure compared to whether you're just a bowler or just a hitter.
"And he's a brilliant fieldman. Most guys in my era who were tall and tall were lumbering and you categorized them as fine leg or third man. But Cameron has an excellent pair of hands in the canyon. He covers all the bases.
"You can build a team around someone like him because he's a match winner.
"Because he has such great footwork, he can destroy an attack very, very quickly. The rate at which he hit that hundred that inning is typical. It's not about running a ball, it's about getting your hundreds of about 140 balls with 16 fours, that's fast by test standards.
https://www.smh.com.au/sport/cricket/he-ll-be-the-world-s-best-allrounder-kim-hughes-who-coached-green-20230310-p5cr87.html?ref=rss&utm_medium=rss&utm_source=rss_sport Cameron Green could become "the world's best all-rounder," says Kim Hughes