Cairns Taipans NBL pride snubs disappointed Isaac Humphries
The only openly gay men's basketball player in a top-level competition has expressed disappointment at the Cairns Taipans' boycott of NBL Pride Round jerseys.
Melbourne United center Isaac Humphries, who emerged as the game's first openly active gay player in November, made a statement to ESPN in response to the Taipans' collective decision not to wear a rainbow logo on their jerseys this week.
The NBL's first round of Pride was marred by Cairns' decision to "opt out" of the unity initiative in Wednesday's game against South East Melbourne Phoenix, after the club claimed "our team has already been subjected to a barrage of abuse and harmful comments which has led to that individuals were targeted and shamed."
Humphries responded to the jersey's snub in a statement on Friday, which he also shared on Instagram.
"My teammates are like family. Like family, I will always come from a place of love and acceptance," Humphries said.
"So when it comes to inclusion, I will always stand up and speak up for my sport and my community when it's needed, and I'm disappointed in my LGBTQ+ family of athletes and coaches living quietly in the closet.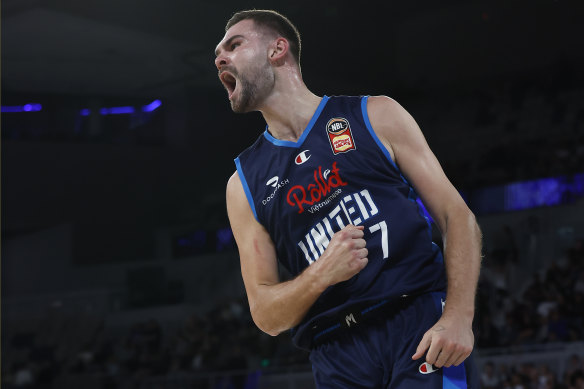 "If we are to move forward with true equality, justice and inclusion in sport for LGBTQ+ athletes, we must start by being honest. We have to acknowledge that there is a problem.
"The obligation rests with all of us, no matter where in the sport power matrix we live. In the meantime, I will continue to encourage all of us to come together, respect one another, lift one another up, and use my platform to give a voice to the voiceless.
https://www.smh.com.au/sport/basketball/there-is-a-problem-humphries-responds-to-taipans-nbl-pride-snub-20230127-p5cfui.html?ref=rss&utm_medium=rss&utm_source=rss_sport Cairns Taipans NBL pride snubs disappointed Isaac Humphries