Byron Tonks' parents weep in court as they recall the moment he was shot dead at home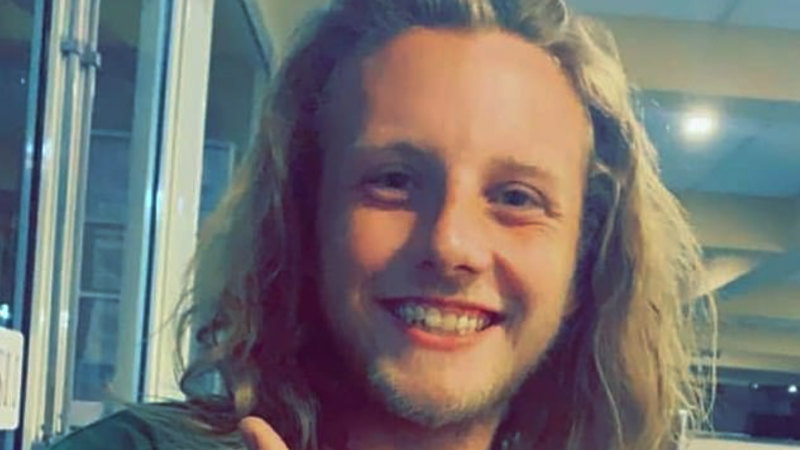 He said when he arrived a woman said "Down, down" and he heard gunshots. He was hiding behind his wife's car when she ran in, and when he got up during a break in shooting, he was shot in the right shoulder.
Mr Tonks said that when he managed to run inside, he saw that a woman had been shot in the back and heard shots banging through windows and walls. He became angry when he recalled his son Byron saying "I got hit" and lying down in the hallway, clinging to the side of his torso.
"That's where he grew his wings," said Mr. Tonks.
He said before his son lost consciousness, surrounded by his family, Byron urged a family member to feed his lizard and told his mother he loved her. He didn't have time to tell his father.
Mr Tonks said as police got to the back of the house and began lifting the trapped occupants out a rear window: "I just looked at everyone and said, 'My son goes first'."
"We picked Byron up and handed him out the window to the police," he said.
When paramedics examined the 20-year-old, they said there was nothing they could do. Mr Tonks said ambulance services offered to take him to hospital for the wound on his shoulder but he declined because "I wanted to stay with my son".
Cindy Tonks was so distraught when asked about the events of March 17 that she had to interrupt her testimony as the Crown Attorney read her police statement.
In the statement, Ms Tonks said she ran out of her car to take cover inside the house, where the gunfire was so loud she thought the gunman was coming down the driveway.
She said she heard someone yelling that her husband had been shot and that Byron had to be persuaded to stay inside because he picked up a baseball bat and was going to run out to help his father.
Ms Tonks sobbed loudly during parts of the testimony, including the moment she realized her son had been shot. She was comforted by her husband, who hugged her as he sat next to her on the witness stand.
The weapons used in the shooting — a shortened .22 rifle and a 6.5x52mm bolt-action rifle — were brought to court in evidence bags Thursday afternoon for jury inspection.
Detective Senior Constable Kylie Bagnall told the court that the guns, makeshift javelin, a silencer for the .22 and two box magazines were at White's home after he surrendered, as well as 26 unfired rounds for the bolt-action rifle and 161 not rounds fired for the .22 caliber rifle.
The process goes on.
Our breaking news alert will notify you of important breaking news when it happens. get it here.
https://www.smh.com.au/national/nsw/parents-sob-in-court-as-they-recall-son-being-shot-dead-while-sheltering-in-house-20220929-p5blzd.html?ref=rss&utm_medium=rss&utm_source=rss_national_nsw Byron Tonks' parents weep in court as they recall the moment he was shot dead at home