Byron gets the five-star hotel it "deserves," but I have reservations
According to the travel section of this masthead, Byron Bay has finally got "the five star hotel it deserves". To put you in the picture, the Hotel Marvell (named for its address, not the movie universe) has 24 rooms, a quality restaurant, its own alley, plus a rooftop bar (open to everyone) and a pool (splashing is on guests limited). .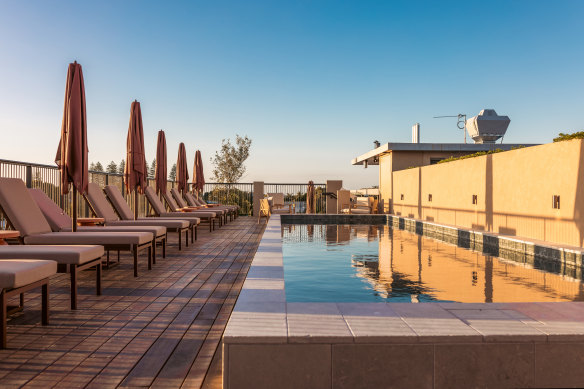 I'd like to say that this development misses the whole point of Byron's relaxed mood, but I'll stand firm because the truth is far more complex.
All in all, I have no problem with the fact that there is a centrally located concrete chic hotel that is decorated in many shades of brown. Despite my and others' reservations, Byron stands for relaxed, down to earth, alternative, escapist, colorful and many other things that are the opposite of five stars.
You see, Byron is far more complex, real, and somber (not just because of the sand in your swimmers) than the "bohemian-yet-luxe aesthetic" this hotel claims to reflect. (As an aside, if you look at bohemian as a version of Britannica's definition—people who prioritize community life while rejecting constraints of mainstream society like money—you'll see that it's best to do this culturally adopted word never again to be associated with "luxe" in a sentence.)
You don't have to venture far from the Hotel Marvell to see some of these intricate layers in action. Its immediate neighbors include a relatively standard medical center and beauty salon, as well as one of Byron's first hipster cafes – Bayleaf – which is now old enough to be iconic. Then there is the international and backpacker side of Byron with an English school and youth hostel. Opposite is a classic example of mainstream business-meets-Byron with a car rental office in a run-down, weather-bright yellow board house.
Then there's a fabulous Vinnies Ob shop, where an acquaintance bought a colorful outfit for the funeral of 101-year-old local legend Nina Milenko Marzi, only to find Nina's name in the outfit that caught her eye! A nearby restaurant — The Mez Club — occupies one of my favorite Byron buildings because it was designed around living trees (and now supports a non-living tree trunk after the architect says they've "grown too well").
If that's not versatile enough for you, how about the nursing home up Marvell Street, built thanks to the fundraising efforts of George Feros, who walked barefoot through Byron's streets ringing a bell? It is now the focus of community outrage as its residents face eviction so the land can be developed more profitably.
There is another luxury hotel under construction opposite the Hotel Marvell, and around the corner on Jonson Street, on either side of the Mercato, are two more on the Mercato, a 2019 shopping development that has become a largely abandoned white elephant Stage of artist impressions.