Buzz Aldrin marries Anca Faur on his 93rd birthday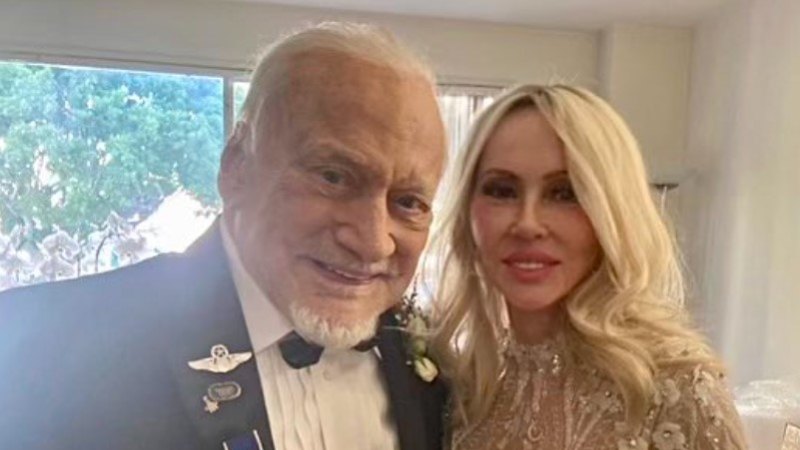 Washington: Former US astronaut Buzz Aldrin, who became the second man to walk on the moon more than half a century ago, married on his 93rd birthday and said he and his bride are "as excited as eloping teenagers".
"On my 93rd birthday…I am pleased to announce that my longtime love, Dr. Anca Faur and I tied the knot," Aldrin tweeted Friday to his more than 540,000 Twitter followers.
The tweet included photos of Aldrin in a tuxedo and Faur, who was reported by US media as 63, in a long-sleeved wedding dress.
Aldrin achieved worldwide fame and a place in history when he set foot on the moon as part of NASA's Apollo 11 mission on July 20, 1969, 20 minutes after fellow astronaut Neil Armstrong took his epic first step.
Loading
Faur, who has a PhD in chemical engineering, has served as executive vice president of Buzz Aldrin Ventures for the past four years, according to her LinkedIn page.
"We were brought together in sacred matrimony in a small private ceremony in Los Angeles and we're as excited as eloping teenagers," Aldrin said on Twitter.
Marriage to Faur is his fourth.
The intense fame generated by the Apollo 11 mission 54 years ago overwhelmed Aldrin after he returned to Earth.
The former fighter pilot suffered from depression and alcoholism but eventually reconciled to his fame and has since become known for his public appearances. He is also the author of nine books and remains a proponent of human space exploration.
Reuters
https://www.smh.com.au/world/north-america/buzz-aldrin-shoots-the-moon-with-wedding-on-his-93rd-birthday-20230122-p5cei3.html?ref=rss&utm_medium=rss&utm_source=rss_world Buzz Aldrin marries Anca Faur on his 93rd birthday