Local
Busy Breeze, Low Humidity – Boston News, Weather, Sports
After scattered showers and storms rippling through the area yesterday afternoon and evening, we dried up quickly after the cold front left the coast and in the wake of that front it's bright and low humidity this morning. Rain totals have been paltry for some and beneficial for others, but that's the way it is at this time of year with isolated storms.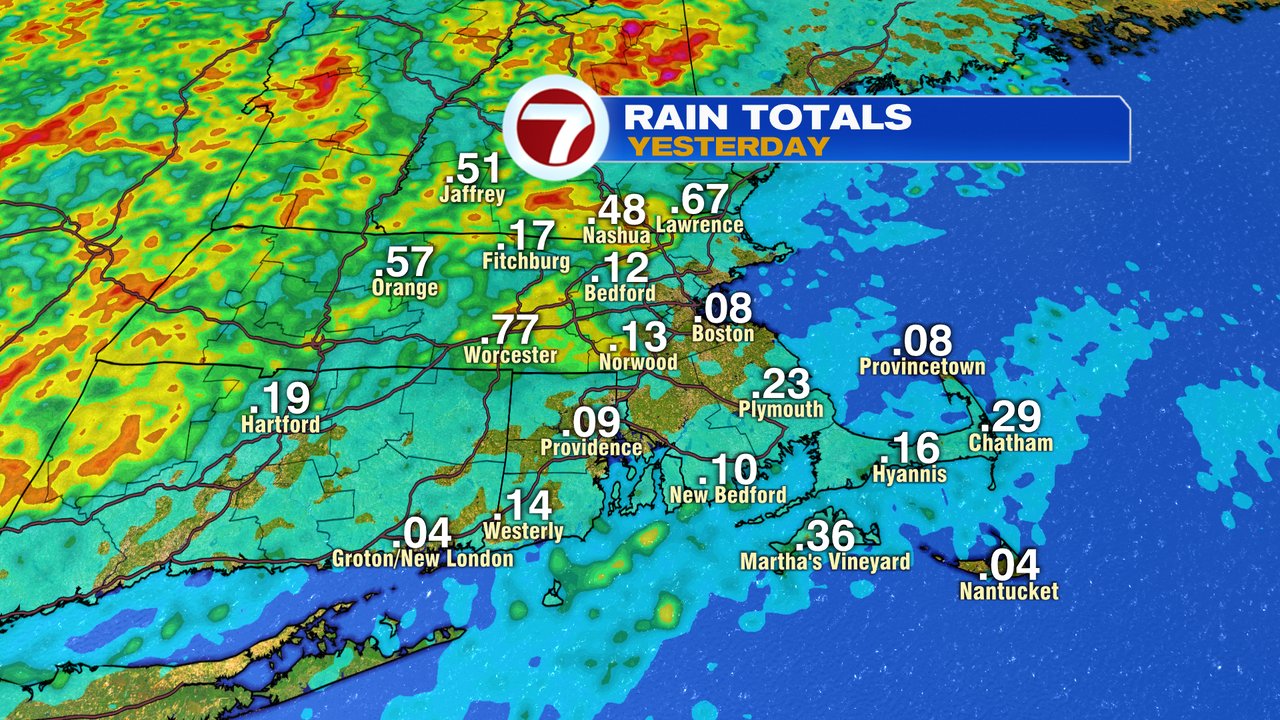 It won't be as warm today as it has been in the past few days, but it won't be as cold either. Temps are still above average as highs head towards the mid 70's. There is also a busy breeze blowing at times at 40-50 km/h from the west. There will be more cumulus clouds into the sun this afternoon but isolated showers/splashes will be rare and very brief. Much of the area will remain dry and even the 5-10% of places where a few drops will be seen will be brief.
Tomorrow will be a nice day before clouds and showers will roll in on Thursday.
Temperatures reverse on Friday as the 80s move in again. Temperatures will rise over the weekend with highs in the 90's inland, 70's-80's on the coast. The coolest temperatures will be in Cape Cod and Cape Ann. A few thunderstorms are possible on Sunday afternoon/evening.
https://whdh.com/weather-blog/busy-breeze-low-humidity/ Busy Breeze, Low Humidity – Boston News, Weather, Sports