Booktopia cuts 40 jobs to rewrite earnings history
Australia's largest online bookseller Booktopia has shed up to 40 employees in its latest round of cost-cutting measures to shake off its recent history of management conspiracies and financial losses.
The company said in an announcement Monday that it had implemented a series of cost-cutting measures in response to shifting consumer sentiment, increased online competition and inflation.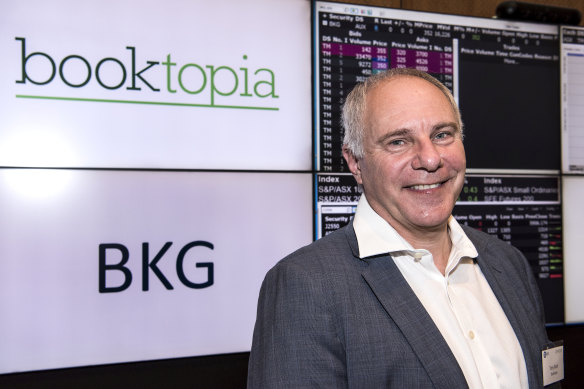 That includes an organizational reorganization involving "30 to 40 layoffs," or about 10 to 15 percent of its employees, which the bookseller expects to save between $4 million and $5 million in annual costs.
Booktopia chairman Peter George said the move is part of a vision to position the company for challenging online retail conditions in the near term. "Firing some of our talented employees as part of these cost-cutting initiatives is a disappointing but necessary step in these economic times," he said.
A company spokesman said the layoffs mainly affected administrative functions and not warehouse positions.
Shares of the company rose 32 percent on the announcement, closing at 27.5 cents. Booktopia shares have lost hundreds of millions of dollars since listing on the ASX at $2.30 in December 2020.
An investigation of Age and Sydney Morning Herald revealed the group had fallen out of favor with investors for its first 18 months on the ASX over concerns about its leadership.
The bookseller struggled to meet its profit guidance after a period of strong pandemic-related growth and began quietly laying off employees last year.
Nash returned to the helm of the company as executive director last September after calling a shareholders' meeting in August with a plan to use his family and friends' 30 percent stake to overhaul the board.
https://www.smh.com.au/business/companies/booktopia-cuts-40-jobs-in-bid-to-rewrite-earnings-story-20230123-p5cera.html?ref=rss&utm_medium=rss&utm_source=rss_business Booktopia cuts 40 jobs to rewrite earnings history