Blue-ringed octopus bites woman in Sydney
A woman has been hospitalized after being bitten twice in the stomach by a blue-ringed octopus on Sydney's lower north coast on Thursday.
The woman, who was in her 30s, was swimming at Chinamans Beach in Mosman and picked up a seashell. The octopus fell out of the shell and bit her in the stomach.
She was taken to the Royal North Shore Hospital in stable condition.
NSW Ambulance Inspector Christian Holmes said the incident had been extremely rare for paramedics.
"A bite from a blue-ringed octopus is a rare call for us, but they're extremely venomous," he said.
"The patient had abdominal pain around the bite site, so the paramedics intervened
Pressure and a cold compress before being taken to the hospital for monitoring and treatment
other symptoms."
Blue-ringed octopuses are considered one of the world's most dangerous marine animals and have killed at least three people, according to the Australian Institute of Marine Science website.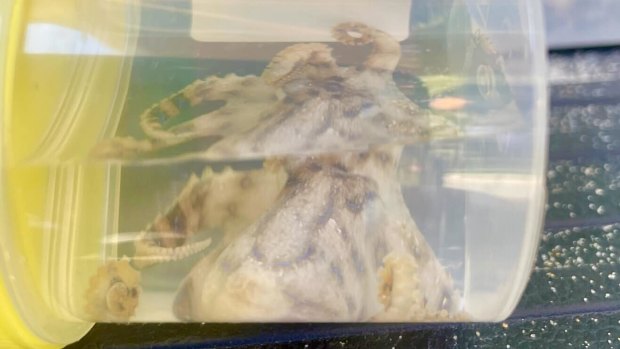 https://www.smh.com.au/national/nsw/woman-hospitalised-after-being-bitten-by-blue-ringed-octopus-in-mosman-20230316-p5csvc.html?ref=rss&utm_medium=rss&utm_source=rss_national_nsw Blue-ringed octopus bites woman in Sydney