BHP) is facing a $65 billion lawsuit over a mine disaster in Brazil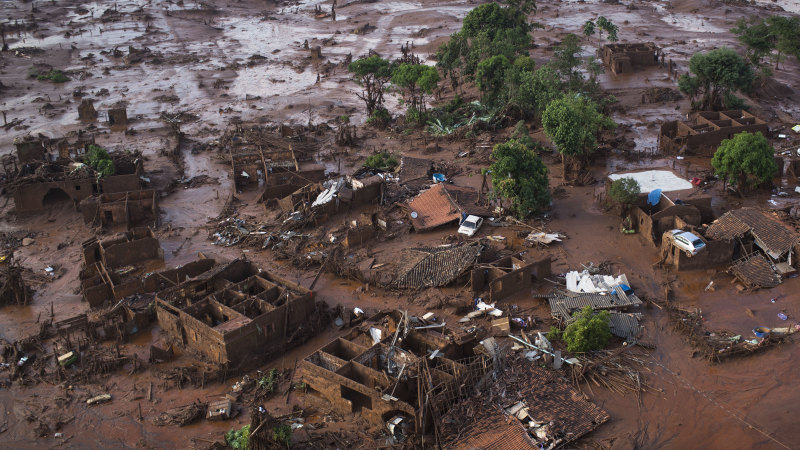 BHP said it remains committed to working with Samarco and Vale to support local remediation efforts in Brazil through the Renova Foundation, established in 2016 to advance remediation and compensation programs for the environment and communities affected by the Samarco tragedy . The foundation has so far spent about $5.9 billion on recovery and compensation programs, BHP said.
Loading
Earlier, a UK lower court ruled in favor of BHP that the case should not be heard in both countries at the same time.
In July, however, the UK Court of Appeal overturned that earlier ruling, finding that the overlap between the class action and the Brazilian court case was "relatively limited". The compensation paid in Brazil has so far been insufficient in numerous cases.
Analysts said Thursday the size of a potential class-action settlement poses a risk to BHP's liquidity position and ongoing cash flow that may not yet be reflected in market estimates.
"The situation is difficult for BHP and is likely to generate a number of negative headlines for years to come – or until disputed or settled by the courts," said analysts Tyler Broda and Kaan Peker of RBC Capital Markets
"But in our opinion there is only a limited chance of success in this case, given that the liabilities would cover the same reparations and indemnities that were (and will be) resolved by the Renova Foundation."
The Market Recap Newsletter is a summary of the trading day. Get it every afternoon on weekdays.
https://www.smh.com.au/business/companies/bhp-faces-65-billion-damages-claim-over-brazil-mine-disaster-20230316-p5csne.html?ref=rss&utm_medium=rss&utm_source=rss_business BHP) is facing a $65 billion lawsuit over a mine disaster in Brazil