Bega withdrew from the plant-based beverage market after the sale of Vitasoy
Bega Group will be forced to re-enter the fast-growing plant-based beverage market after agreeing to sell its 49 percent stake in Vitasoy Australia for US$51 million.
Bega Group jointly owns Vitasoy Australia with Hong Kong-listed Vita International, which announced last October that it would exercise its right to acquire half of Bega's business.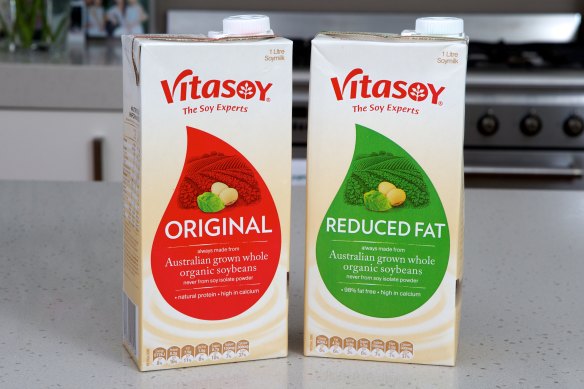 The $26.8 billion Hong Kong giant's initial attempt to acquire Vitasoy was dismissed, with Bega arguing that the $27.5 million valuation was too low.
A reassessment by an independent expert has now estimated the stake at nearly double that amount, the Australian dairy giant said in a statement.
"[Bega subsidiary] National Foods Holdings Limited will sell and Vita International will buy NFHL's interest in Vitasoy Australia for $51 million," the statement said.
Another Bega subsidiary, BDD Milk, will support the transition by selling and distributing Vitasoy Australia products through the end of March.
Bega's stock price is up after the news, up almost 1.3 percent to $4.01 as of 11 a.m.
Vitasoy Australia manufactures a range of plant-based milk, beverage and yoghurt products that are sold in Australia and New Zealand and overseas, and is particularly popular in Asia with people with lactose intolerance.
The $1.2 billion cheesemaker has indicated it will look for other ways to re-enter the category.
https://www.smh.com.au/business/companies/bega-pushed-out-of-plant-based-drinks-market-after-selling-vitasoy-20230130-p5cgfm.html?ref=rss&utm_medium=rss&utm_source=rss_business Bega withdrew from the plant-based beverage market after the sale of Vitasoy