Australia's commitment to Turkey must endure beyond the rescue mission
Prime Minister Anthony Albanese has pledged $10 million in humanitarian aid to the Red Crescent and Red Cross, and many Australians are already donating to charities in the area, both because of a family connection and because of a shared humanity.
But the task of bringing aid is complicated by the destruction of most ports, roads and airports. In Syria, ravaged by decades of civil war, rescue workers face not only practical but also political difficulties.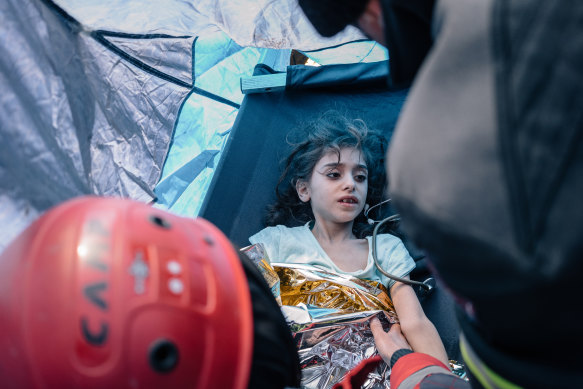 Earlier, the United Nations sent supplies overland from Turkey to a separatist enclave in the north-west of the country.
But the earthquake destroyed the routes across the border and the murderous Assad regime controls the only alternative access.
At times like these, the world must put aside tensions and rivalries and unite for the common cause of humanity.
Loading
The disaster has already offered hope for a cut-off switch for the dangerous rise in tensions between Turkey and its neighbor Greece over disputed islands in the Aegean.
Greek Prime Minister Kyriakos Mitsotakis has called Turkish politician Recep Tayyip Erdogan to offer help.
Countries like Australia and our allies should use this as an opportunity to show solidarity with Turkey and build closer political and economic ties. Australia may need to increase its aid.
Although theoretically part of Nato, autocratic Erdoğan has refused to take sides in the war against Ukraine and is now blocking Sweden's entry into the alliance over a dispute over the burning of a Koran outside his embassy in Stockholm by a far-right group.
Donor countries are already weary of paying for the damage caused by the war in Ukraine and other climate change-related natural disasters.
But the death toll from the earthquakes in Turkey and Syria is likely to be higher than any natural disaster in a decade. The world and Australia must help.
Bevan Shields sends out an exclusive newsletter to its subscribers each week. Sign up to receive his note from the editor.
https://www.smh.com.au/world/middle-east/australia-s-commitment-to-turkey-must-endure-beyond-rescue-mission-20230209-p5cjbu.html?ref=rss&utm_medium=rss&utm_source=rss_world Australia's commitment to Turkey must endure beyond the rescue mission