Australian reveals truth about 'Bali heist' after raising $24,000 for medical bills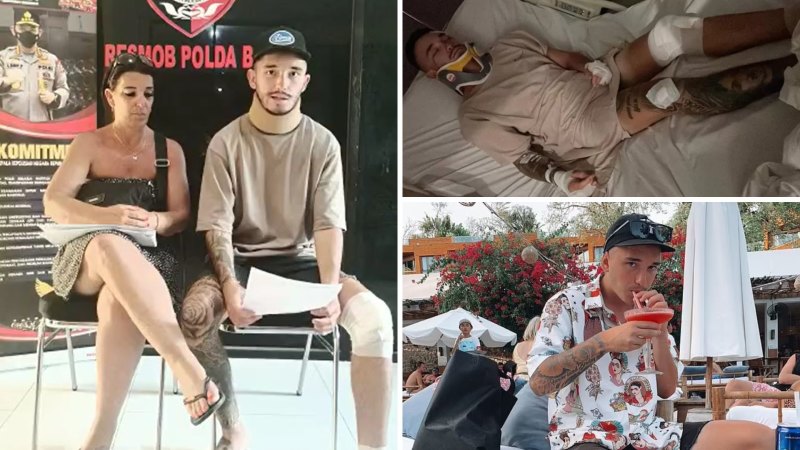 "I had lost my memory for two days due to a concussion. Because of my injuries, I was in the hospital for six days.
"The viral Australian media articles have all been false and twisted. This happened because I did not make any statements to the Australian media.
"The reason GoFundMe started was so friends and family could help pay the hospital bills. I had no intention of this going viral and being picked up by the Australian media."
Hunt said he refused to speak to media outlets who contacted him about the GoFundMe page because he didn't want to cast a negative light on Bali, which he considered his second home.
Bali Police Senior Commissioner Bayu Satake said police investigated the incident after it was made public.
He said a witness told police that Hunt was allegedly riding a scooter around 4 a.m. on Jan. 12 when he hit a speed bump and fell, losing consciousness.
Loading
"Around 4:30 a.m., the foreigner woke up with his face covered in blood and left immediately," Satake said.
Satake said Hunt initially told police he injured himself while intoxicated after he dropped his phone and was knocked over by a stranger while bending down to pick it up.
Based on a preliminary police investigation, Satake said Hunt "experienced a single traffic accident because he was driving while intoxicated and no elements of robbery and torture were found."
"We hope that all people of Bali and tourists [choose] Using social media wisely and not simply trusting false information that could have a negative impact on Bali," he said.
A GoFundMe spokeswoman said the site's trust and security team is in touch with campaign organizer and beneficiary Melissa Hunt regarding the status of the fundraiser.
Summer Sale! Subscribe to WAtoday at $1 per week for the first six months, uninterrupted access to news, culture and sport from our Perth team, as well as sister publications The Age and Sydney Morning Herald, and exclusive emails from our newsroom. Change or cancel at any time. Hurry! Sale ends February 12th.
https://www.smh.com.au/national/australian-man-reveals-truth-about-bali-mugging-after-24-000-raised-for-medical-bills-20230125-p5cfd9.html?ref=rss&utm_medium=rss&utm_source=rss_national Australian reveals truth about 'Bali heist' after raising $24,000 for medical bills