Australian pedophile ring busted after FBI agent murdered
A deadly shooting involving an American pedophile that killed two FBI agents exposed the Australian arm of an alleged child abuse network, led police to 19 pedophiles and sparked the rescue of 13 children across the country, investigators say.
FBI Special Agents Daniel Alfin and Laura Schwartzenberger were killed by automatic firing in February 2021 as they stood outside a Florida apartment preparing to execute a search warrant for child abuse material.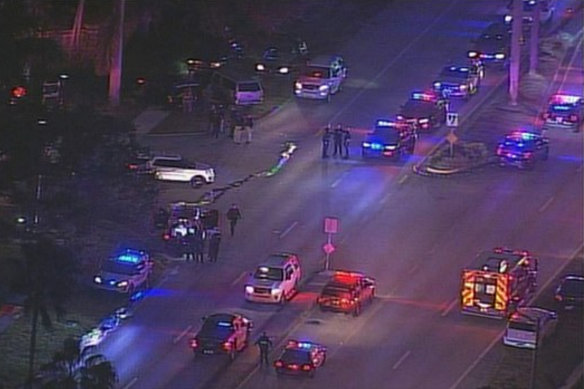 The reclusive IT worker behind the trigger, 55-year-old David Lee Huber, likely saw the FBI through his doorbell camera and fired his assault rifle through the door.
Three other agents were wounded and Huber took his own life.
However, investigations into Alfin and Schwartzenberger continued after their deaths, and in early 2022 the FBI determined that Huber was part of a child abuse network that investigators now say stretched as far as Australia.
Operation Bakis, led by the Australian Federal Police's Anti-Child Exploitation Centre, was created to take down the dark web network where men shared child abuse material – and create their own network.
On Monday, AFP and state police forces across Australia released details of Operation Bakis for the first time and said they had arrested 19 men, aged between 32 and 81, allegedly linked to the network.
"Members used software to anonymously share files, chat and access message boards
sites within the network," AFP said in a statement.