Australian held hostage by Taliban for three years returns to 'celebrate' Islamic rule
"What is there to celebrate?" said Haidari. "The fact that they are violating women's rights, not allowing girls to go to school, and leaving millions of people, including children, in poverty and hunger?"
Weeks has described himself as spiritually transformed by his experiences in captivity. Despite being beaten, deprived of food, kept in solitary confinement and seriously ill, he said in interviews that he came to "worship" the Afghan people and also told an interviewer that he praised the Taliban fighters for their tenacity admire.
Weeks was one of two faculty members who were abducted in August 2016 from a van near the American University in Afghanistan, a large private institution in Kabul where he had taught English for several months. The other was an American, Kevin King, 13 years older than Weeks, who had taught English there for two years.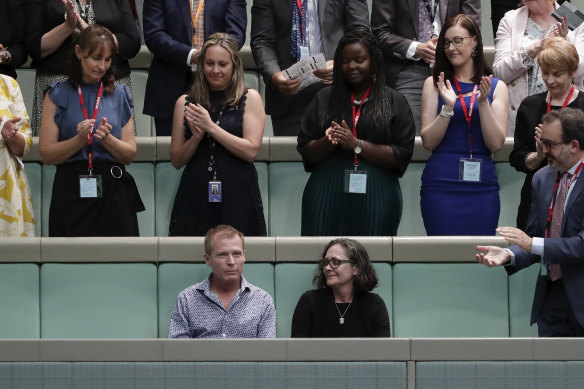 Shortly after their kidnapping, US Navy SEALs tried unsuccessfully to rescue the captives in a secret raid in rural eastern Afghanistan. In early 2017, both men appeared in an emotional 13-minute video filmed by their captors, looking weak and haggard. Both pleaded for the US government to negotiate their release in exchange for Taliban prisoners being held in US military custody.
But it wasn't until two years later that the men were released in exchange for three senior Taliban figures. One of them was Anas Haqqani, now a top member of the current Taliban leadership in Kabul. In 2020, Weeks met Haqqani in Qatar, where they exchanged notes and found one thing in common: they had both written poetry in captivity.
Unlike Weeks, King has kept a low profile since his release and is said to be suffering from ongoing health issues. Now he's approaching 70.
Weeks' public praise for the Taliban, just days before the one-year anniversary of their takeover of the country, stands in sharp contrast to concerns expressed recently by many international groups and Western governments about the Kabul regime's intensified repression of women and others have expressed serious problems.
"The past year since the Taliban takeover on August 15, 2021 has been an absolute disaster for human rights in Afghanistan," wrote Heather Barr, deputy director at Human Rights Watch in New York, in a recent report.
Loading
She said Afghans have faced "concurrently two separate extremely serious crises": a humanitarian crisis triggered by the cessation of foreign aid and funds; and an "attack on human rights, with extrajudicial killings, attacks on media freedom, and most notably, a rollback on most women's and girls' rights."
The Washington Post
Get a note directly from our foreign country correspondents about what makes headlines around the world. Sign up for the weekly What in the World newsletter here.
https://www.smh.com.au/world/asia/australian-held-hostage-by-taliban-for-three-years-returns-to-celebrate-rule-20220814-p5b9ob.html?ref=rss&utm_medium=rss&utm_source=rss_world Australian held hostage by Taliban for three years returns to 'celebrate' Islamic rule