Australia needs a more sustainable approach to fashion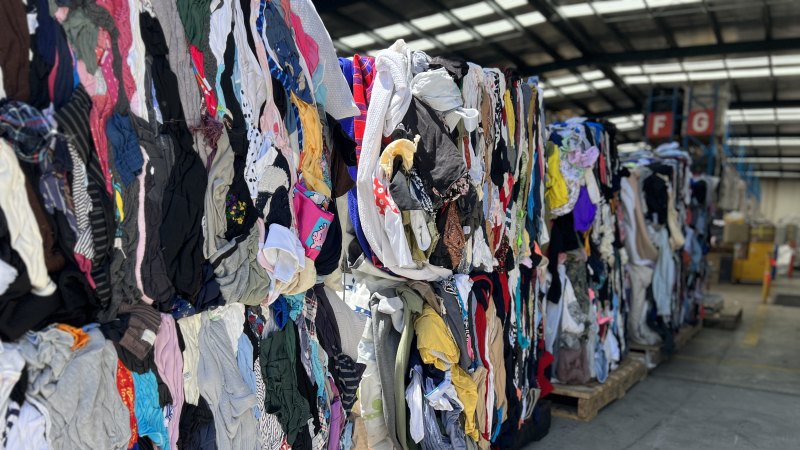 Fast fashion has a significant impact on the environment. In Australia, 200,000 tonnes of clothing and textiles end up in landfills every year.
Consumers increasingly want sustainable products, but understandably find it difficult to resist the appeal of a bargain.
The allure of a $20 pair of jeans or a $10 shirt is especially appealing to younger shoppers and those on a tight budget. But disposable fashion also comes at a high cost to Australia's economy and environment.
As a result, fashion industry leaders are calling for tougher regulations on imports of fast fashion made from cheap polyester and non-renewable fabrics, which is undermining the Australian market. They want the federal government to regulate the amount of clothing imported from overseas, arguing that the amount of polyester and non-recyclable fabrics being brought into Australia is unsustainable.
Although Australia is a major producer of natural cotton and wool fibres, Australia's retail market is flooded with synthetic products. Our reporting suggests that Australians buy an average of 56 new items of clothing each year and that more than half of the clothing Australians bought in 2018-2019 was made from polyester.
The Australian Fashion Council has reported that Australians buy 15kg of new clothes per person each year, with a similar amount thrown away.
Chief Executive Officer Leila Naja Hibri says the industry is at a breaking point in terms of the environmental and economic impacts of increasingly tight profit margins. According to Hibri, the way we think about clothes needs to change – our goal should no longer be to wear something new every day.
Environment Minister Tanya Plibersek has recognized the need for action. She plans to launch a national apparel product stewardship program with the support of the Australian Fashion Council and a team of academics and sustainability organisations. The program aims to encourage the reuse of more durable fabrics that can be recycled.
The Kmart Group – which owns both Kmart and Target – is a major affordable fashion retailer and has not yet indicated if it will support the program. But it says the retail industry should work together to develop a system that is fair and sustainable over the long term.
Other countries have gone further. France, which has one of the most established textile recycling systems in the world, has levied a tax on new textile products since 2007.