Aung San Suu Kyi's prison time extends as secret trials end
A court in army-ruled Myanmar on Friday convicted deposed leader Aung San Suu Kyi of five counts of corruption and jailed her for a further seven years, a source said, ending a marathon trial internationally condemned as a sham would.
Suu Kyi, who was arrested during a coup in February 2021, was found guilty in a closed court hearing of offenses related to her hiring and using a helicopter while she was Myanmar's de facto leader, the source said who has knowledge of her attempts.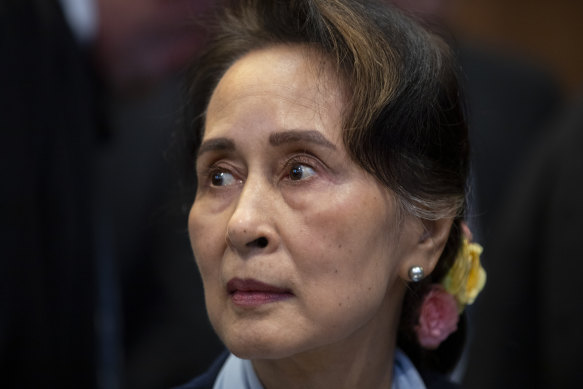 Popular Oxford-educated Suu Kyi, winner of the Nobel Peace Prize for her decades-long campaign for democracy in Myanmar, has spent much of her political life imprisoned under military governments.
Friday's verdict adds to the minimum 26-year prison sentence imposed since December last year. The source, who could not be identified due to the sensitivity of the issue, said Suu Kyi is in good health.
Suu Kyi led Myanmar for five years beginning in 2015 during a decade of timid democracy that came after the military ended its 49-year rule only to regain control early last year to prevent her government from starting a second term , and accused her of irregularities in an election her party won.
Loading
Western countries have dismissed the trials as a sham to contain the main threat posed by the junta amid widespread opposition to its rule.
The United Nations Security Council passed a resolution last week calling on the junta to end hostilities and release all political prisoners, including Suu Kyi.
"Sarcasm, totally unfair"
https://www.smh.com.au/world/asia/farcical-aung-san-suu-kyi-s-jail-time-increases-as-secretive-trials-end-20221230-p5c9ji.html?ref=rss&utm_medium=rss&utm_source=rss_world Aung San Suu Kyi's prison time extends as secret trials end