At the final resting place of George Pell
"Having crypts with tombs [of] important leaders is a very old tradition," he said. But "it's not at the end of the altar, it's in the West End". (Crypts traditionally rest to the east of a cathedral.)
It was built almost as an afterthought: the cathedral is oriented east to west and only after the builders had built the east side of the cathedral where the crypt normally lies was a crypt built.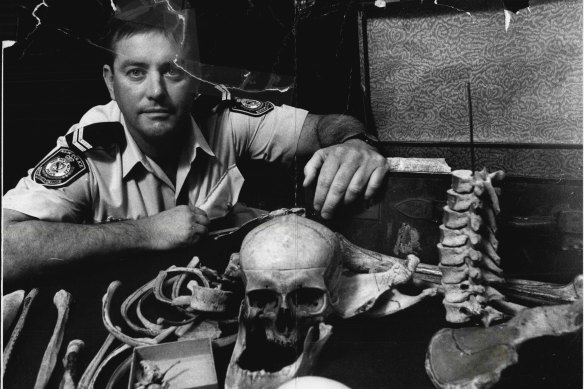 It is now the resting place of seven other former Archbishops who served in Sydney: John Bede Polding, Roger Bede Vaughan, Patrick Francis Cardinal Moran, Michael Kelly, Norman Thomas Cardinal Gilroy, James Darcy Cardinal Freeman and Edward Bede Cardinal Clancy.
Aside from the rich history of those buried there, the crypt is also home to two historic moments in Sydney's history.
In 1973 a bomb exploded in the hall above, penetrating the ceiling of the crypt and damaging the floor. It was the fourth bomb reported in Sydney in the same number of days in a shocking series of attacks across the city.
Loading
And in 1993, "a suitcase full of human bones" was left on the porch of the crypt. "Two skeletons, a pelvis, numerous teeth, finger bones and an incomplete spine" were wrapped in the pages of a 55-year-old newspaper, this imprint reported at the time.
Pell's body will be buried in the coming days after arriving in Sydney after a service at the Vatican.
The Morning Edition Newsletter is our guide to the day's most important and interesting stories, analysis and insights. Sign up here.
https://www.smh.com.au/national/nsw/a-bomb-bones-and-seven-archbishops-bodies-inside-george-pell-s-final-resting-place-20230111-p5cbu3.html?ref=rss&utm_medium=rss&utm_source=rss_national_nsw At the final resting place of George Pell