ASIC sues Harvey Norman, Latitude for interest-free claims in court
Australia's business regulator is taking financial services firm Latitude and electronics retailer Harvey Norman to court over allegations that advertising interest-free payment methods failed to give customers a full picture of the costs involved.
The Australian Securities and Investments Commission (ASIC) confirmed on Wednesday that it has filed documents with the Federal Court of Australia and will seek penalties against the companies.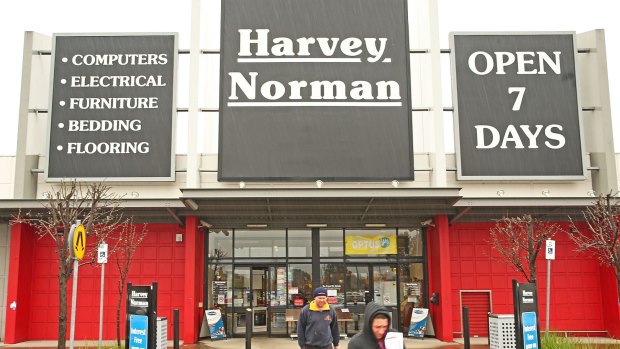 ASIC alleges that between January 2020 and August 2021, ads promoting no-deposit and "interest-free" payments failed to disclose that consumers could only take advantage of these benefits by applying for a Latitude GO Mastercard.
The claim also claims that the advertisement did not accurately represent the cost of using this payment method, as it did not list the monthly account fees and card sign-up fees.
said ASIC Deputy Commissioner Sarah Court The Sydney Morning Herald and Age The regulator was concerned the ads were misleading customers about how they would have to pay to secure the interest-free terms.
"Applying for and using a credit card comes with a number of other obligations," she said.
"It effectively considers a continuous source of credit – which we believe is very different than using a one-off 60-month period."
ASIC claims that customers who signed up for a GO Mastercard between March and August 2021, made a purchase from Harvey Norman and paid off over a 60-month period would pay at least $537 in fees on top of the purchase price of their card Article.
In court documents, ASIC claimed that the advertising campaign "had a tendency to create a false impression as to the financial and related consequences of using this payment method.
https://www.smh.com.au/business/companies/asic-takes-harvey-norman-latitude-to-court-over-interest-free-offers-20221005-p5bn94.html?ref=rss&utm_medium=rss&utm_source=rss_business ASIC sues Harvey Norman, Latitude for interest-free claims in court