As a descendant, there is a story I hold hope in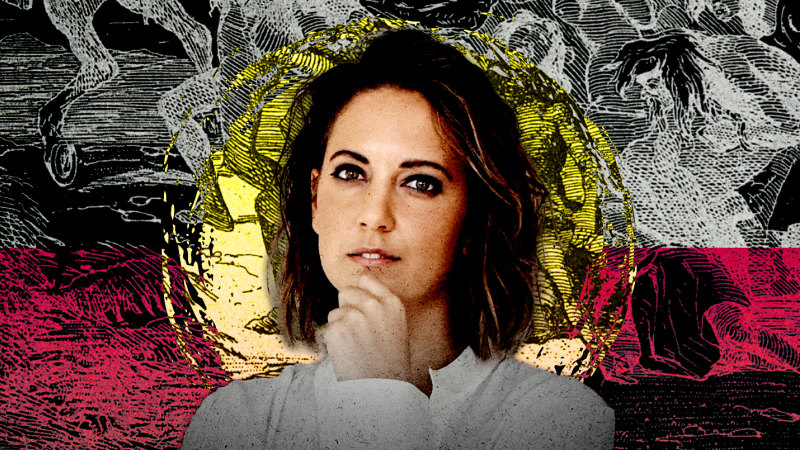 But some have had the courage and determination to adhere to their own code of ethics, where equality is central. I know it seems like a blip or maybe a little maudlin, but you take inspiration and hope where you can find it. Even a small ray of light is something when the room is dark enough, and I'm afraid there's too much darkness with all that's happening right now.
Loading
These stories have stayed with me since I first heard them as a glimmer of hope that individuals, when motivated by what is just, can change the course of history.
While we no longer see Aboriginal people being massacred in creek beds, the current situation is no less painful, albeit a slow death. Not the kind of brutal and rapid massacres we've seen in the past, but a gradual deterioration in freedom, opportunity, and—with it, the ability to fulfill our potential. Incarceration rates are rising, as are the number of children being removed from their families.
We feel that we have put the massacres behind us. But take note of the comments on social media posts about the situation in Alice Springs or on Stan Grant, Tony Armstrong or anytime I post. Many are demanding the same thing we think we've left behind.
These come from the herald then: "…and when the wild savages try to plunder or destroy your property, or murder themselves, your families, or your servants, do to them as you would any white robbers or murderers – SHOOT THEM." DEAD if…" you can."
This is a Facebook comment from 2023 directed at Stan Grant: "Buddy if I see you on the street calling my f***ing people scum I'm gonna beat the f***ing shit out of you."
Loading
The echoes of this kind of hate have echoed through the past 185 years, landing at our feet in a year in which politicians seek to rectify some of the legal omissions, or mistakes if you will, of the past.
To liberate ourselves from the wrongdoing and cruelty of our past, we must speak truthfully about the atrocities that happened – without taking responsibility for them, but accepting the fact that without them many would not be as fortunate as they are today.
At a time when being an 'ally' means posting a black tile on your Instagram or posing in a pub about how not all Aboriginal people want the people to vote 'yes' in a referendum, the courage and the empathy that people like Plunkett displayed was almost inexhaustible beyond my comprehension.
I think there is a lesson here: the truth must be told and it cannot always be the Aborigines who have to shoulder the burden of improving the relationship. We must embrace the stories of bravery we hear and be guided by those who still have love in their hearts. This quote comes from the inimitable Stan Grant during his last broadcast on questions and answers stayed with me: "I will meet you with the love of my people. My people can teach the world to love."
All you have to do is be willing to learn.
Brooke Boney is a Gamilaroi woman and a Channel Nine journalist and presenter.