Arts and culture at the heart of Minns Government's new tourism plan
Graham has also announced changes in the priorities of the Powerhouse Museum in Parramatta and Ultimo as Labor takes over the controversial museum project, eight years after former Prime Minister Mike Baird first floated the idea of ​​leaving the Ultimo Museum to voters.
Loading
That decision was overturned in the face of public protest, and the powerhouse now operates on both campuses.
The $915 million Parramatta Powerhouse will get a new name when the Minns government opens the building in the next two years. It will likely ditch the use of the word powerhouse altogether, allowing it to forge an identity separate from its sister museum.
"We want Parramatta to grow over time with its own identity, its own place, its own name," Graham said.
Labor will also abandon an unpopular division between fashion and design at Ultimo and science and technology at Parramatta.
It has not committed to the details of the Coalition's $500 million redevelopment at Ultimo, now at the design stage, which will involve the demolition of the museum's 1988 atrium extension to the landmarked buildings of the Ultimo power plant and old post office Office.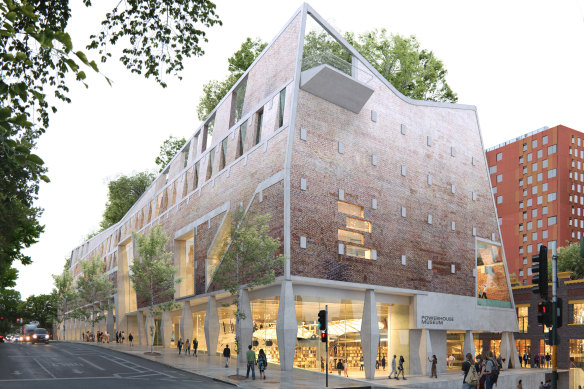 "I'm very conscious [Powerhouse Ultimo] is a big part of the Wran story," he said. "[Former NSW Premier] Neville Wran was a supporter of the arts and this institution and I am aware that the redevelopment is controversial and has been kept secret for eight years.
"We're going to be a lot more public about what's going on there, what's planned, and I want to invite the public to the talks. I want a living museum that evolves over time, it has to be a museum, that's non-negotiable."
The new minister met the heads of cultural institutions and Destination NSW, the government's tourism body, the day before the cabinet was formally sworn in last week.
Loading
The state's claims to arts and culture are understated, he said, and Labor will seek to broaden traditional definitions to include creative industries such as games, design and architecture.
Graham said he has already spoken to Destination NSW about ways to change the agency's short-term mission from a focus on overnight stays.
"Delivering overnight stays in the next few weeks or months is too scarce to grasp why someone comes to NSW, has an incredible time and comes back in six months and tells all their friends they have to come too," he called.
"It's about the incredible experience you could have in Sydney, after dark, in a restaurant, into the opera house, then into a small music venue or theatre."
Loading
Western Sydney will likely see more tourism dollars as a result. A region that helped form a minority Labor government is poorly provided with venues and has received little marketing investment compared to the CBD, a situation Graham would like to reverse.
Also under ministerial scrutiny is the agency's multi-million dollar, five-year licensing deal to bring global cultural juggernaut South by Southwest to Sydney's CBD.
Graham said importing the music and talk festival from Austin, Texas is "in line with the direction we want to take with the creative industries."
"But I'm worried that just bringing a little bit of US culture to Sydney won't work," he said.
When asked if some of his events should be held in western Sydney, he said: "Should it happen in the medium to longer term? Absolutely."
A cultural guide to going out and making love in the city. Sign up for our Culture Fix newsletter here.