Ansell accused of "knowingly profiting" from forced labor at a Malaysian glove supplier
Singapore: Ansell is being sued in a US court by a group of former migrant workers in Malaysia who claim the Australian personal protective equipment giant "knowingly benefited from alleged forced labor in the disposable glove manufacturing industry".
The 13 Bangladeshi workers say they were trafficked to Malaysia and forced to live and work in appalling conditions at disposable glove maker Brightway Holdings, a supplier to Ansell.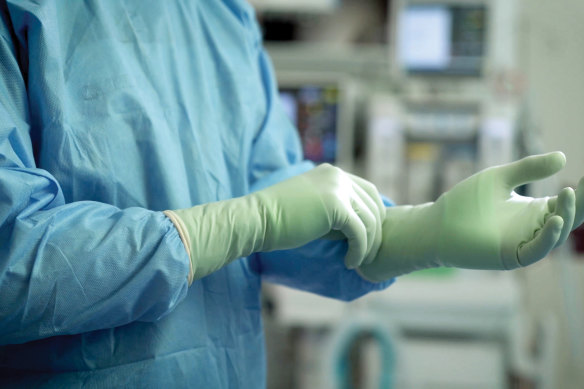 They have filed a lawsuit against the ASX-listed company and US firm Kimberly-Clark Corporation (KCC) in the United States District Court for the District of Columbia, seeking damages and representation for thousands of other workers in a class action lawsuit.
Malaysia is a global center for glove-making, but the industry there has been dogged by revelations about migrant workers being subjected to forced labour.
In December, Brightway became the fifth Malaysian glove maker whose imports were banned by US Customs and Border Protection after it was revealed that 781 employees were living in three shipping containers at its plant near Kuala Lumpur. A Malaysian minister described conditions there as "modern slavery".
In their lawsuit against Ansell, the Bangladeshi migrant workers complained about the appalling conditions at Brightway, saying they were forced to work more than 12 hours a day, often with limited access to food, water and toilets, and their passports were confiscated and they were said to have been in physical and physical danger and verbally abused.
They said they were forced to pay high recruitment fees, received late or incomplete wages and lived in overcrowded and unclean housing with restrictions on when they could leave the country. They were forced to sleep in a single room with up to 70 other workers, and some didn't even have their own bed or pillows.
Several have also been threatened by Brightway management for questioning the conditions they endured, according to the lawsuit.
https://www.smh.com.au/world/asia/ansell-accused-of-knowingly-profiting-from-forced-labour-at-malaysian-glove-supplier-20220810-p5b8se.html?ref=rss&utm_medium=rss&utm_source=rss_world Ansell accused of "knowingly profiting" from forced labor at a Malaysian glove supplier