Another winter storm on the way – Boston News, Weather, Sports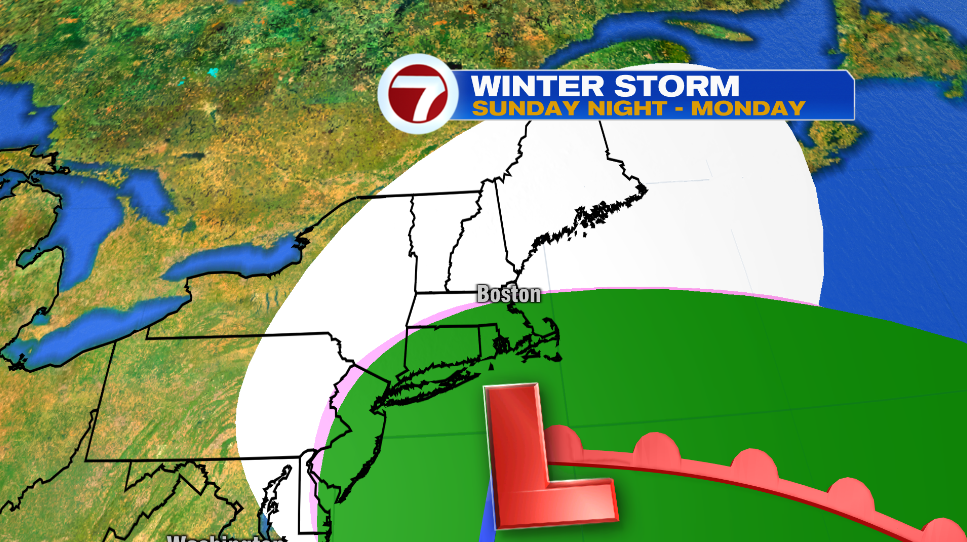 After some fresh snowfall this morning across most of New England, another winter storm is on the way, bringing more snow, sleet and rain to the region.
Rain, sleet and snow will move into southern New England on Sunday evening and spread quickly across the area. Rain is generally expected south of Boston and up to RT. 128 north and west. In some places it can happen that snow and rain mix between RT. 128 and Rt. 495, while locations in Worcester County, Western Mass, and Southern New Hampshire remain snow-bound. This setup is expected to last through early Monday morning, with the highest snow amounts being about 6 inches from northern Worcester County to southern New Hampshire.
As the storm begins to move out of the area late Monday morning, some snow will wrap the system into the rest of southern New England. Although most of the area is above freezing, snow sticks in places where temperatures are closest to freezing. The treated road should be quite okay, similar to the previous system, while some slick patches may develop on untreated surfaces.
Stay tuned for this storm as a slight shift in the storm track could slightly increase snow levels for your neighborhood. The 7Weather team will have more updates over the next 48 hours.
https://whdh.com/weather-blog/another-winter-storm-on-the-way/ Another winter storm on the way – Boston News, Weather, Sports