'Another day at Wendy's': Wendy's is running out of cups, napkins, ice cream and more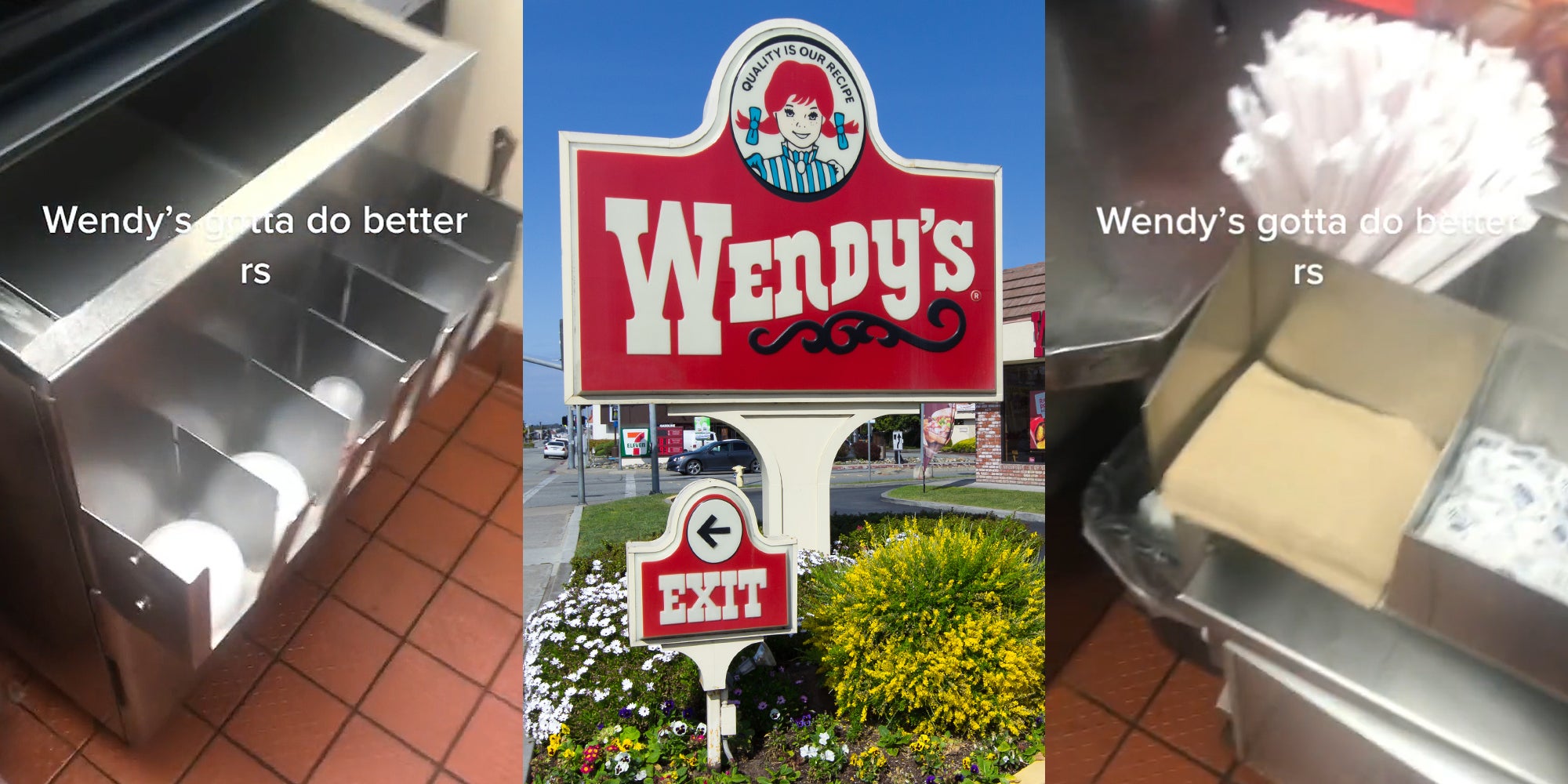 In a viral video posted on Dec. 23, TikTok user Turboo Lele (@leletoofunny22) gave us a behind-the-scenes look at Wendy's, where she works.
"One more day at Wendy's. No cups, no ice … no napkins," she said. As she spoke, Lele showed that the containers for cups, lids, ice cream, napkins, drinks and dipping sauce were completely or almost empty. She ended the video by looking at a tray of chili that was hard and almost empty.
@leletoofunny22

This shii too crazy can't believe Wendy's

♬ Original sound – Leletoofunny2
"This Shii is too crazy I can't believe it," Lele wrote in the caption. "Wendy needs to do better [real shit]' she added in the video's text overlay.
In the comments, users joked about the condition of the kitchen.
"I'm not even aware of Wendy's selling Chili," wrote one user. Lele replied and advised the commenter not to eat it.
"THIS IS MY WENDYS EVERY DAY," commented another.
"An entire night crew just left," a third user wrote, to which the creator replied, "I literally didn't think about not having anything in stock."
The Daily Dot contacted Lele via TikTok comment and Instagram direct message, and Wendy's via email.
Sign up to receive Daily Dot's Internet Insider newsletter for urgent breaking news on the online front.
The post 'Another day at Wendy's': Wendy's run out of cups, servikins, ice and more appeared first on The Daily Dot.
https://www.dailydot.com/irl/wendys-runs-out-of-everything/ 'Another day at Wendy's': Wendy's is running out of cups, napkins, ice cream and more