Almost 90º Wednesday, few showers Thursday – Boston News, Weather, Sports
7Weather – Tomorrow is another bright and warm day with a few showers approaching on Thursday.
Temperatures start in the high 60's and low 70's on Wednesday and in the afternoon we reach the low 90's. Boston and areas along the coast hit the upper 80s at midday, but an ocean breeze cools things down later in the afternoon. It will be less humid.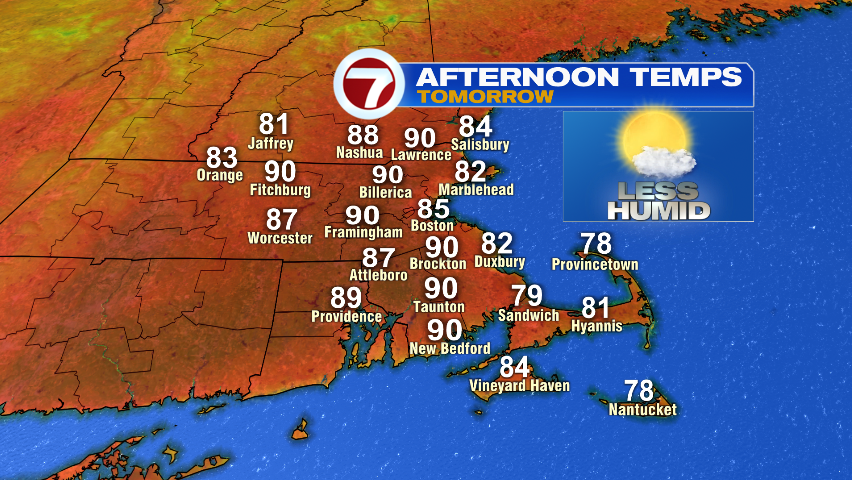 It's a great day to go to the beach tomorrow with lots of sunshine and highs in the 80's. Thursday there will be more clouds and a few showers.
Friday has plenty of sun and temperatures in the mid and upper 70's on the coast
Overall, we expect calm weather for the rest of the week. The few showers on Thursday won't matter much as they will be light, bumpy showers. Friday will feel comfortable with highs in the low 80's.
We could really use a torrential downpour, but unfortunately we don't have any chance of widespread rain in the forecast.
On average we get 3.27″ of rain in July. Last July, Boston got 10.07″ of rain! So far this month: 0.24″
https://whdh.com/weather-blog/near-90o-wednesday-few-showers-thursday/ Almost 90º Wednesday, few showers Thursday – Boston News, Weather, Sports