Alleged Deloitte fraudster Amberjit Endow used the CEO's name to lure investors
Another investor said it brought "a lot more confidence" to the investment.
"It legitimizes it, and these are all successful celebrity people [who invested]," he said. "We trusted this guy … I thought it was pretty safe because of the people involved."
Endow's pitch also focused on his own position at Deloitte, where he had worked his way up to a senior role as Lead Partner for robotics and automation, and the fact that several Deloitte partners were investors in his program.
Endow promised huge returns to investors for lending him money to allegedly buy bonds issued by the Indian government.
The bonds are said to be linked to a major ongoing government infrastructure program called Pradhan Mantri Gram Sadak Yojana, which is working to improve India's rural road network. Endow said he oversaw the project as a contractor, according to documents he provided to investors.
A 2019 pitch document said those who pledged more than $250,000 were guaranteed a 39.02 percent return over six months. An updated 2022 document describes returns of 29.19 percent over six months on investments of $950,000 or more.
Several investors have filed fraud complaints with police in New South Wales and Victoria. The police in both states are investigating.
Sources not authorized to speak publicly said the Australian Securities and Investments Commission received multiple reports of the alleged fraud in late December and January and contacted police to help them with their investigation.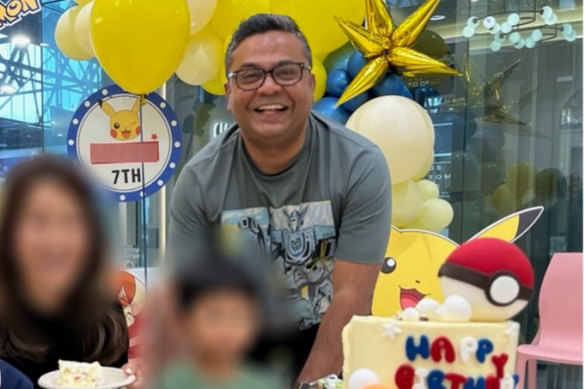 In early December, when investors were having trouble contacting Endow, one called the police and asked them to do a welfare check.
The investor said police told him they had checked Endow's luxury Sydney apartment and that although some personal items and bags were gone, all the furniture was still there. Investors haven't seen or heard from Endow since then. The apartment can now be rented online.
Loading
Investors have hired Duxton Hill, a boutique anti-fraud firm, to track cash flows and potentially freeze assets of Endow and related third parties.
Endow left Deloitte in mid-2021 for the consulting and investment firm Sayers Group, founded by former PwC chief executive and Carlton Football Club president Luke Sayers. Endow left that company after six months as part of an internal review of its "independent and unauthorized personal dealings," the firm said in a statement.
Deloitte said on Tuesday that Endow's behavior is now under investigation.
"All investments made by Deloitte partners or employees have been made independently in their personal capacity," a spokeswoman said.
"While our internal processes require partners and employees to disclose their investments to comply with our independence guidelines, Deloitte does not endorse the nature of each partner's personal investment."
Do you know more about this story? Contact the reporters at nmckenzie@theage.com.au and simone.koob@theage.com.au.
https://www.smh.com.au/business/companies/alleged-deloitte-fraudster-used-ceo-s-name-to-lure-investors-20230215-p5ckqf.html?ref=rss&utm_medium=rss&utm_source=rss_business Alleged Deloitte fraudster Amberjit Endow used the CEO's name to lure investors