Airlines are reluctant to resume flights to China despite looser rules
China may have reopened its borders after ending its COVID-zero policy, but the airline industry remains reluctant to resume flights into the country, hurting prospects for a speedy resumption of meaningful travel in and out of the region
China's National Immigration Service resumed accepting applications from Chinese citizens applying for tourist passports starting Jan. 8, a practice halted in early 2020 after the international border was shut down due to the COVID-19 pandemic.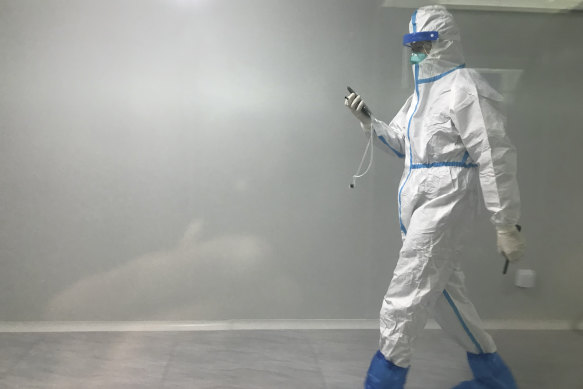 According to aeronautical data provider Cirium, scheduled flights to China over the next three months have increased by less than three percent since last week, despite the country announcing on Tuesday that it would end quarantine and start issuing tourism passports to citizens again.
Prime Minister Anthony Albanese on Thursday said Australia would not immediately make changes to the country's rules to allow travelers from China into the country as countries, including the US, impose mandatory COVID-19 testing on Chinese arrivals.
"At this time there is no change in travel advice but we continue to monitor the situation as we continue to monitor the impact of COVID here in Australia and around the world," he said.
China began easing COVID restrictions earlier this month and has seen a surge in coronavirus cases that have overwhelmed the country's hospitals. From January, Chinese citizens, work visa holders and imported cargo will be able to enter China without quarantine, but it's not yet clear whether the country's airports and airlines are ready to handle the influx.
Qantas – Australia's largest airline and the only local airline with connections to China – said it welcomed the news that the country was opening its borders but made no commitment on when it would resume operations.
"We will keep our customers informed of any plans to resume flights to China," said a Qantas spokesman.
https://www.smh.com.au/business/companies/airlines-hesitant-to-restart-flights-to-china-despite-looser-rules-20221229-p5c992.html?ref=rss&utm_medium=rss&utm_source=rss_business Airlines are reluctant to resume flights to China despite looser rules