AGL falls to $1.1 billion half-year loss
Energy giant AGL has reported a half-year loss of more than $1 billion, capping a tumultuous period in which billionaire climate activist Mike Cannon-Brookes became the company's largest shareholder, overhauled its board and set it on a more aggressive decarbonization path .
AGL, the country's largest greenhouse gas emitter, told investors Thursday that it narrowed to a net loss of $1.1 billion in the six months ended Dec. 31, compared with a profit of $555 million .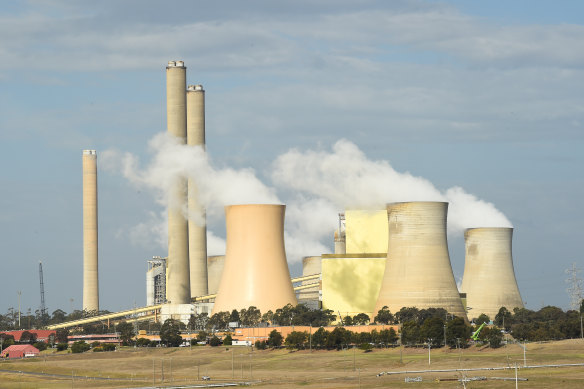 The result was largely due to the impact of an extended unit outage at its aging Loy Yang A coal-fired power plant in Victoria's Latrobe Valley last year, which reduced output at a time of high wholesale electricity prices and a previously flagged write-down reflecting the decision to phase out to accelerate from the coal.
AGL's newly appointed chief executive officer, Damien Nicks, said the impact of plant outages during "challenging energy market conditions" in July was reflected in the company's financial results.
"Importantly, once the units returned to service, we saw a significant improvement in portfolio performance at the end of the first half," said Nicks. "We expect higher earnings for the second half of fiscal 2023."
Loading
AGL's coal-fired fleet is the largest source of Australia's greenhouse gas emissions, accounting for around 8 per cent of the national carbon footprint.
A successful campaign by Cannon-Brookes last May blew up AGL's long-held ambitions to spin off its coal-fired power plants into a separate entity, forced the resignation of its chairman and chief executive officer, and eventually pressured the board enough to make dramatic changes accelerate its decarbonization agenda.
In September, the board decided to close AGL's last remaining coal-fired power plant, Loy Yang A in Victoria's Latrobe Valley, up to 10 years early in 2035 and invest $20 billion in renewable energy through 2036 and secure assets.
https://www.smh.com.au/business/companies/power-giant-agl-sinks-to-1-1b-half-year-loss-20230208-p5cj2h.html?ref=rss&utm_medium=rss&utm_source=rss_business AGL falls to $1.1 billion half-year loss