AFP flew to Noumea to investigate the alleged hotel attack on a Sydney woman, the jury said
"We address a request to this country. New Caledonia has agreed to assist us and has provided us with a police officer to conduct these investigations on our behalf."
Poole said she traveled to Noumea with a French-speaking AFP official in late 2018 and met with the New Caledonian official.
The three then proceeded to the Hotel Nouvata, obtained accommodation documentation and were granted access to the hotel room on the seventh floor where the alleged incident occurred, taking photos and measurements of the crime scene.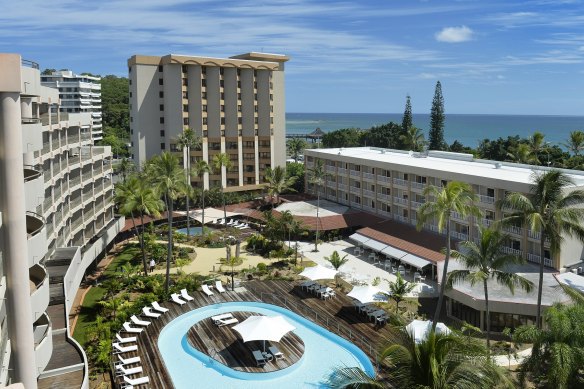 Attorney Luke Brasch, opening the defense case on Thursday, said he wanted to make "fully clear" that the allegation that Lara engaged in conduct that caused serious harm was dismissed.
He said there was no doubt that the woman harbored animosity toward Lara.
"It's not your job to decide questions of morality, right or wrong, or relationships," Brasch told the jury.
He said the main argument in the case is what prosecutors allegedly happened in the hotel room.
"The defense argues that the conduct alleged by the Crown … including sexual intercourse, simply did not take place," Brasch said.
"Questions or concerns about serious harm and the extent of the harm or whether there is harm don't really arise in the defense case because the conduct itself, which constitutes part of the crime, did not take place."
Loading
He said the defense will ultimately argue that the jury would have reasonable doubts.
Prosecutor Trish McDonald, SC, said the woman had been diagnosed with post-traumatic stress disorder. She assumed that the complainant would show that the incident had "persistently and lastingly" influenced her behaviour.
"The defendant was aware of the significant danger that his conduct would entail [the complainant] "It was serious damage for him and it was unjustifiable for him to take that risk," the prosecutor said.
The court closed on the applicant's evidence. The trial will continue before Judge Sharron Norton.
The Morning Edition newsletter is our guide to the day's most important and interesting stories, analysis and insights. Login here.