A woman hid in a closet from a serial rapist, an investigation has revealed
Lloyd said Astill bragged to a male co-worker about having sexual contact with numerous women in Dillwynia, but claimed it was consensual.
"A key question to be examined at this public hearing is the extent to which correctional authorities knew about Astill's crimes and why no action was taken to address his abuse of inmate women," Lloyd said.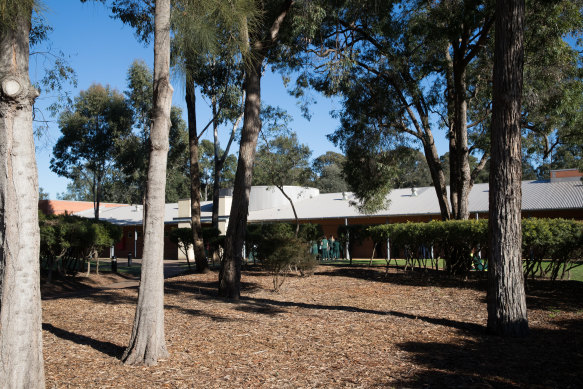 "Prison life is not easy, nor should it be…But inmates have a right to be held in an environment where they will not be exposed to crime by those in authority."
Formerly a senior detective officer with the New South Wales Police, Astill left his job in 1996 to become a security officer at the Downing Center court complex in Sydney. He joined Corrective Services in 1999.
Lloyd said evidence was heard in Astill's New South Wales District Court trial that he repeatedly stood at a woman's cell window and told her to bare her breasts, kissed a woman on the lips in a public reception area and one Attacked another woman in front of others and ran with his hand between her legs and touching her genitals.
He also walked up to a woman while she was on her knees cleaning, put his crotch close to her face and said, "That's where I like you." Astill carried out some of his attacks in an office with windows covered with cardboard so no one could see in could, the investigation says, and none of his actions were recorded by video surveillance cameras.
He was convicted last year of five counts of aggravated sexual assault, 14 counts of aggravated indecent assault, three counts of aggravated indecency and 12 counts of misconduct in public office. A judge imposed a non-parole period of 15 years and four months and he will be eligible for parole in December 2037.
The inquiry is expected to hear from 45 witnesses, including correctional officers and inmates, before reporting in December.
Start the day with a recap of the day's most important and interesting stories, analysis and insights. Sign up for our Morning Edition newsletter.