A Land of Eternal Light by Paul Dalgarno
FICTION
A land of eternal light
Paul Dalgarno
Fourth Stand, $32.99

First, in Paul Dalgarno's much-hyped second novel, the light is a shimmering rectangle seen under the bathwater. Our mysterious speaker has no mouth, no back, no body. Light could be the unreachable land of the living, in this case a nebulous chain of events remembered by Margaret Bryce from her past or observed in a future she will never physically inhabit.
Margaret, we quickly learn, is dead. And death left her swiftly. Dalgarno asks about Mary Shelley in the epigraph of his novel: "What is not to be expected in a land of eternal light?" And we may ask: What is not to be expected from the voice of the dead? Luckily, no book critic has died and returned to dictate the terms of the late narrator, so Dalgarno (as Margaret) does what he pleases with flair, moving in time as if she never captivated the living, and having big ones Enjoy his own playful language gymnastics.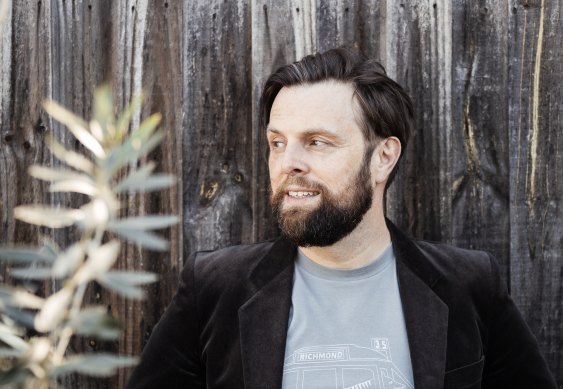 Here we are in Margaret's head (although she doesn't have a head) as she drops her eight-year-old twin girls on a school bus in Scotland in 1984. Next, we're with her in 1967, as she watches herself giggle through a shift in the Aberdeen telephone exchange. We see what she wants us to show her: her great legs, fluffy shirt and immaculate hair while overhearing other people's conversations, both cheeky and sad.
Then we see the younger of her twins, now married in Melbourne, making up bedtime stories for her own sons. And so the novel progresses, sweeping us into whirlpools of time where we pause, tread water, contemplate everything in detail before we are swept along and carried downstream again. After a while, we begin to wonder if light in eternity isn't dizzying bliss, but rather the excruciating fluorescence of a 24-hour gas station, turning on and off at 3am. Please God, our narrator begins to beg, let me sleep.
And just as we begin to wonder why we are following our mother of twins from Aberdon, small business owner and occasional nightclub waitress, she asks the same thing: To what end is this happening? What do life's moments add up to looking at after the filth of the moment is gone? Is she missing something? Do our own vanities blind us to what is actually happening?
It turns out the answer is a resounding yes (but I won't reveal otherwise). There is a strong current that encapsulates and pushes these brief but shimmering episodes forward, one that may well invite the reader to do exactly what Margaret did: go back and live her life anew, enlightened by the light of new knowledge.
And this second reading comes as a shock: It's so easy to overlook how obvious our weaknesses are, even when mirrored by the weaknesses we observe in others, the details we are drawn to, and how we are drawn by them to be shaken.
Margaret and the premise of her (non)existence gave Dalgarno much to think about – about belief and memory and the outer limits of plausibility in fiction.
https://www.smh.com.au/culture/books/a-visit-to-eternity-with-a-voice-that-s-playful-and-poignant-20230206-p5ci8w.html?ref=rss&utm_medium=rss&utm_source=rss_culture A Land of Eternal Light by Paul Dalgarno