A great observer of the world and much more
Colm Toibin is the opposite of the "reclusive writer" (think JD Salinger or Thomas Pynchon). If you catch one of his many interviews or media appearances, you'll find a warm and gregarious personality speaking at breakneck speed, full of gossip, mischief and glamour.
Yet when he rises to read his work, fiction or non-fiction, the tempo slows dramatically, his voice becoming rhythmic, slow, lovely, lingering on a cadence or detail. His prose style, while not entirely austere, tends toward the reserved, unscrupulous, exact, and precise.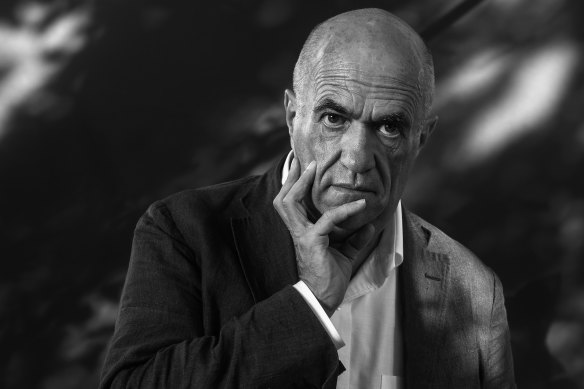 He is an extremely funny man, but oddly he has never written a funny book, although the first in this collection of essays, Cancer: My part in its demise is a masterpiece of biting self-mockery.
Australian readers will know Toibin primarily as an acclaimed novelist, short story writer and perhaps essayist (eight of the 11 essays here first appeared in The London Review of Books). However, growing up in Dublin in the 1980s and early 90s, he was best known as a newspaper columnist and magazine editor.
This journalistic background, addressed in several posts here, is key to understanding him as a writer. He is concerned with facts rather than symbols, suspicious of the ominous or the mysterious, be it religious authority or Irish nationalism. His forensic prose, while artistically appealing, also has a reporter's objectivity and neutrality.
This is one of the reasons why Toibin, although he often writes about himself, is not particularly self-revealed. The title essay in this collection, the longest piece, is the most autobiographical, covering much of his childhood in Enniscorthy, County Wexford, but also reaching into his early adulthood in Dublin. Its division into sections gives it an elliptical quality, oscillating between memory and social history, but also clinging to descriptive detail.
It's little wonder that a gay man born in Ireland in 1955 would be well armed with distraction and self-concealment. And yet, in its own way, it becomes a whole surface aesthetic.
Reflecting on the eroding cliffs of the Wexford coast, which have featured in several of his novels and short stories, he writes: 'I think it's an interesting image of time and a metaphor for what time does. But I'm more interested in the exact thing itself – the very detail of this landscape that I've known for so long falls, dissolves, washes away, isn't there anymore."
https://www.smh.com.au/culture/books/the-self-deprecating-masterpiece-that-opens-colm-toibin-s-new-book-20230119-p5cdqk.html?ref=rss&utm_medium=rss&utm_source=rss_culture A great observer of the world and much more