A fashion designer's lawsuit against Katy Perry
A Sydney fashion designer has won a David vs. Goliath court battle against US pop star Katy Perry after more than a decade of fighting over the trademark-infringing name.
Since 2007 Katie Jane Taylor has been selling and designing her own line of clothing under the label name 'Katie Perry' and around the same time US pop star Katy Perry is enjoying a surge in popularity.
Taylor received documents from the pop star's lawyers in June 2009, urging her to withdraw her Australian trademark application and to stop selling clothing or other goods bearing the "Katie Perry" name.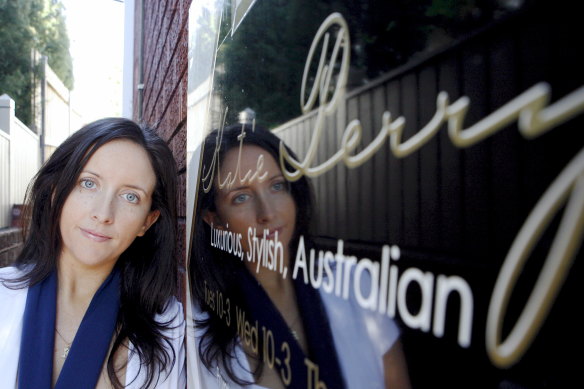 "Then they withdrew their opposition to my trademark two hours before the court hearing and since 2009 they are still infringing [my copyright]said Taylor.
After Taylor shared her story at an event in 2009, an onlooker put her in touch with a trademark attorney, who helped the fashion designer file a case against the pop star for using her trademark.
In October 2019, Taylor sued the singer, whose real name is Katheryn Hudson, and two of the pop star's companies, Killer Queen and Kitty Purry, in federal court for infringement.
Judge Brigitte Markovic released her verdict on Thursday, describing the case as "a tale of two women, two teenage dreams and one name."
Markovic found that Hudson had violated Taylor's trademarks after he personally promoted pop-up stores selling Katy Perry clothing and merchandise on Facebook, Twitter and merchandise company Bravado. However, the judgment did not establish any compensation owed to Hudson.