A bullet was fired at Macquarie Fields Public School
A bullet entered the window of a school classroom in Sydney housing Grade 1 and 2 students in a "completely reckless" daylight shooting on Tuesday afternoon, police said.
Campbelltown Police were called to Macquarie Fields Public School in the south-west of the city at 12.45pm Tuesday after a window was reportedly shattered by a metal projectile.
When the window broke, the classroom was filled with 1st and 2nd graders.
A teacher and students heard the window smash, but the bullet was stopped by the blinds on the classroom window. Police said the bullet had just enough speed to smash the window.
"It is a totally reckless act by someone who is dealing with a firearm in a way that is very dangerous to the community," Detective Superintendent Grant Healey told the media.
"Initial investigations indicate that the projectile may have arrived from some distance."
Police are urging people to come forward with dashcam footage or information.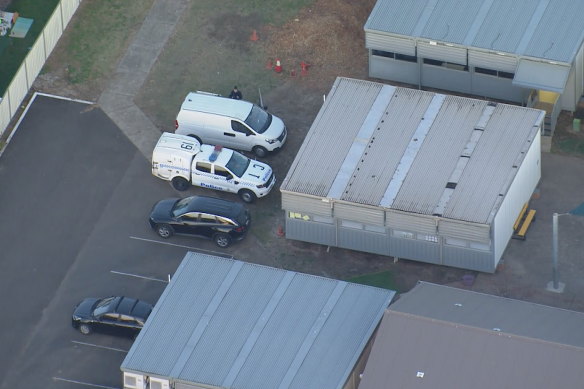 Healey said the attack was not believed to be a targeted attack and ballistics testing was ongoing.