10 movies to look forward to in 2023
From probable Oscar contenders to intriguing Australian releases and Hollywood blockbusters, the new year is full of promising films.
True, there are many sequels. but Top Gun: Maverick and Avatar: The Way of Water have shown, we like to go to the cinema if they are good.
There are also original films by acclaimed directors – including Christopher Nolan, Greta Gerwig, Martin Scorsese, Todd Field, Taika Waititi and Warwick Thorton – whose work is worth following.
Here are 10 movies we're particularly looking forward to.
tar (Theatrical release January 26)
The first film after a 16-year break by American director Todd Field (In the bedroom, Small children) revolves around the passionate composer and conductor Lydia Tar, who leads the Berlin Philharmonic. Despite her fame, Tar's ruthlessness, sense of security, and indiscreet liaisons with young women cause her life to spiral out of control. Cate Blanchett won a Golden Globe this week and is sure to be nominated for an Oscar for a darkly gripping performance. She called it a film about power and the cost of striving for excellence in a changing world. GM
Magic Mike's Last Dance (9 February)
Eight years have passed between drinks in the Magic Mike franchise, and so have we thirsty. The final part of Channing Tatum's semi-autobiographical novel Magic Mike In the trilogy, the eponymous downtrodden stripper teams up with an older woman (Salma Hayek) to reclaim his craft and put on an extravagant live show in London (yes, it's real-life inspired Magic Mike Live who toured Australia last year). Steven Soderbergh is directing again, so we're in very good hands. And while the first two films had something deeper to offer, Soderbergh has noted that this film still ends with a 30-minute dance sequence, so anyone looking for a hen party movie is still sorted. MW
cocaine bear (February 23)
There's no way to explain cocaine bear except to say that it's about a bear who stumbles across a duffel bag full of cocaine in the woods, takes it, and then goes on a murderous coke-fueled killing spree. Both horror and comedy follow. Directed by Elizabeth Banks, this film is inspired by true events. In 1985 in the US state of Georgia, an 80-kilogram black bear was found dead next to 40 empty containers that appeared to contain drugs dropped from an airplane. However, the murders are entirely fictitious, so don't feel too guilty if the bear kills Ray Liotta or Jesse Tyler Ferguson modern family. MW
John Wick: Chapter 4 (March 23)
He's far from avenging that little pup. Keanu Reeves' harried assassin John Wick (aka Baba Yaga) faces his biggest challenge yet, traveling from New York to Paris, Osaka and Berlin to defeat the High Table. In this fourth installment in the franchise (which is set to expand even further with an Ana de Armas spinoff in the works), Wick will face off against new villains, including a European nobleman played by Bill Skarsgard. Stuntman director Chad Stahelski has promised that the film will show "new and interesting ways to make John Wick suffer". MW
Mission Impossible – Dead Reckoning Part One (July 13)
Top Gun: Maverick was a reminder of how great it is to watch a film that was made for cinemas. The return of a resurgent Tom Cruise as Agent Ethan Hunt unfolds into a similar action-packed experience. And the extra time repeatedly held back during the pandemic should make the story buzz. The trailer shows what to expect: car chases, motorcycle races, a boat, a submarine, helicopters, a train wreck and of course lots of cruise running. Esai Morales (ozark) is the villain this time. Director Christopher McQuarrie is back for his third impossible mission. his fourth, Second partappears almost a year later. GM
Barbie (20th of July)
A film so hotly anticipated that it inspired a fashion movement a year before its release. On the surface, Barbie Doesn't sound like the most exciting proposition — a live-action toy film powered by Mattel, Slumber. But with Margot Robbie and Ryan Gosling playing Barbie and Ken, and writer-director Greta Gerwig (Little women, Lady Bird) is calling the shots, it has rightly become one of the most anticipated releases of the year. This is partly down to the aesthetics: leaked images from the fluor-clad production have made it look like a surreal camp paradise. But what we're most looking forward to is Gerwig's characteristically witty and offbeat approach to content. MW
Oppenheimer (20th of July)
With a filmography that includes Dunkirk, Interstellar, beginning and the Dark Knight Trilogy, a new Christopher Nolan film is always an event. Cillian Murphy, a regular in Nolan's cast, plays Robert Oppenheimer, the American physicist often dubbed the "father of the atomic bomb," in a film based on the Pulitzer Prize-winner's biography American Prometheus. The impressive supporting cast includes Emily Blunt, Robert Downey Jr., Matt Damon, Rami Malek, Florence Pugh, Gary Oldman and Kenneth Branagh. As is his custom, Nolan recreated the Manhattan Project's first nuclear explosion using real explosives rather than digital effects. GM
Next goal wins (21st September)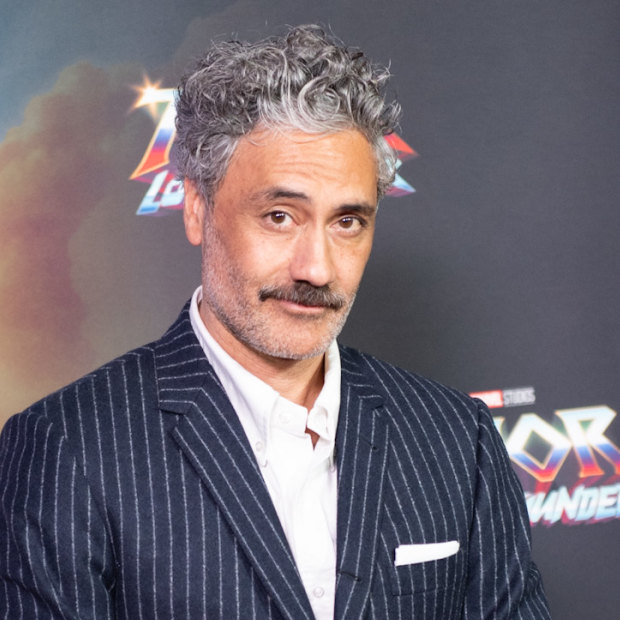 Taika Waititi's next film after that Jojo rabbit and Thor: Love and Thunder has an unusual Australian connection. The focus is on the American Samoan soccer team, which was beaten 31-0 by the Socceroos in 2001. Based on a great British documentary of the same title, this is an underdog story that follows a Dutch-American coach, played by Michael Fassbender, as he attempts to turn the team's leadership into the 2014 World Cup. Armie Hammer originally played a football manager until several women accused him of sexual assault, which meant Waititi had to reshoot scenes with Will Arnett playing the part. But with Waititi directing, it sounds great. GM
Killer of the Flower Moon (no confirmed release date)
Martin Scorsese. Leonardo DiCaprio. Robert DeNiro. All the big boys come out to play this one, and the story, based on a 2017 true crime book of the same title by David Grann, promises to be both compelling and terrifying. Set in 1920's Oklahoma, it focuses on the real-life murders of members of the Native American Osage Nation – a tribe that possessed the largest oil reserves in the United States, whose wealth could only be transmitted through inheritance. Scorsese's first western will cover the FBI investigation into the so-called "Reign of Terror." MW
The new boy (no confirmed release date)
The new film from Warwick Thornton, the brilliant talent behind it Simson & Delilah, sweet country and fire bite, is described as a spiritual drama. It follows a nine-year-old Aboriginal orphan boy (newcomer Aswan Reid) who tries to survive in a remote monastery run by a renegade nun (Cate Blanchett) in the 1940s. The cast includes Deborah Mailman and Wayne Blair. Expect an international festival debut for a film that Angela Bates, director of First Nations at Screen Australia, says "explores spirituality, culture and colonization in a way we've never seen on screen before." GM
https://www.smh.com.au/culture/movies/our-10-most-anticipated-movies-of-2023-20230109-p5cbb8.html?ref=rss&utm_medium=rss&utm_source=rss_culture 10 movies to look forward to in 2023