10-minute satellite wedding for $3,500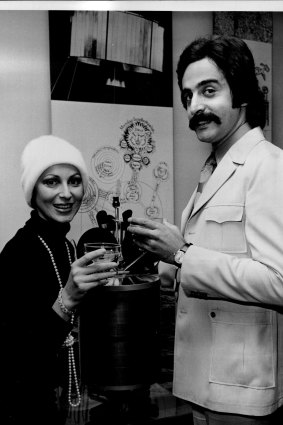 The last 10 minutes of the service were filmed showing the ceremony, which was led by Reverend Miltiadis Chryssayis and watched by more than 200 guests inside the church.
After the 25-minute service, groom Nickolas said, "Loula seemed very relaxed. But I was a little nervous.
"My knees felt a little wobbly."
Yesterday, an OTC spokesperson said the Screen-a-Wedding program is open to any couple who wish to participate.'
Loading
The cost is $3,500 for the first 10 minutes and $70 per minute thereafter.
The service can also be broadcast in color at no extra charge.